When you needed home security in the old days, you'd hire a third party to install the equipment and monitor whatever was going on at your home (or get a dog). But with wireless-connected cameras becoming so widely available and relatively inexpensive, many homeowners are taking security into their own hands. Here's what you need to know about wireless indoor security cameras.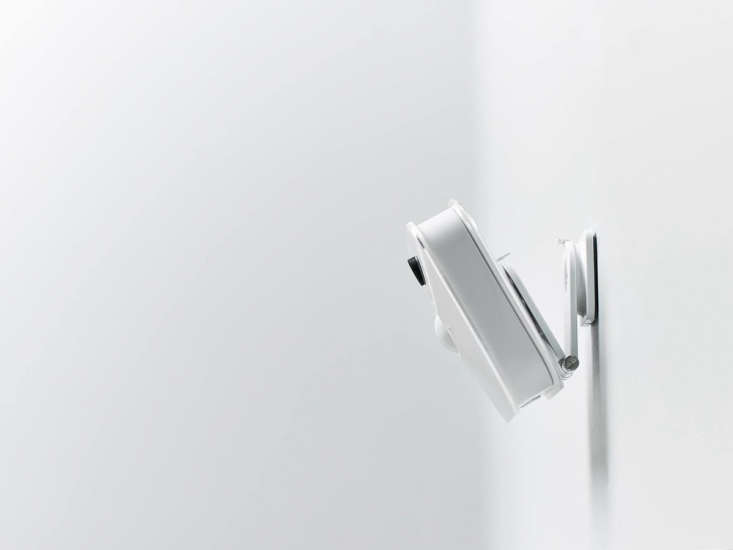 Why would I want to install a smart indoor security camera?
Generally, it's so you can rest assured that your kids are home safe and sound, that your pets aren't shredding the furniture, and that a thief hasn't broken in to rifle through the family silver. When your security camera is connected to the Internet, you can check in from wherever you happen to be, whether you're at the office, out grocery shopping, or vacationing across the country.
What can these smart security cameras do?
For this post, we're focusing on indoor devices—many of which are more than cameras. They not only record sound and video of whatever's going on in the room where they're mounted, they also have motion detectors and sound detectors, and they can send alerts to your smartphone if there's any unusual activity. (Some of them only turn on when there's movement in the room, while others record continuously, giving you a live stream of the action at home.)
Unfortunately, false alerts can be a problem with these devices; the bugs are still being worked out. And by "bugs" we mean real bugs—the suspected trespasser could be nothing more than an insect zooming past the camera lens. But some cameras have a facial recognition feature, so they know that family members aren't intruders, and the Logitech Logi Circle, recommended by The Wirecutter, recently added a person-detection feature, which means it will bypass dogs, cats, and insects and only send alerts when a person is detected.
Some cameras have a loud siren that you can activate in case of a suspected break-in. Others have two-way talk capability, so you can speak to whoever's in the room, whether it's a trespasser ("Get out!") or your son who just spilled the Cheerios all over ("Oh, no!"). If your dog is acting wild and crazy, you can try calming it with a few well-chosen words.
Can I install my own smart indoor security camera?
None of the cameras mentioned in this post require professional installation; most are simply plug-and-play. There's usually a base that you mount in place; you then attach the camera to the base. Cameras with built-in batteries can be easily relocated from one place to another. Connecting the camera to your Wi-Fi system can be more complicated; that, and customizing the type of alerts you want to receive, can take some trial and error.
Above L: The Arlo Q ($220) comes with a mic and speaker so you can send spoken messages via the device, and has free cloud storage and night vision; also available via Amazon. Above R: The wireless Arlo Pro (from $249.99) is waterproof, so it can be installed indoors or outdoors; also available via Amazon.
How much do indoor security cameras cost?
Most run around $150–$200, but the features vary widely. You can also find some for much less—even as low as $40.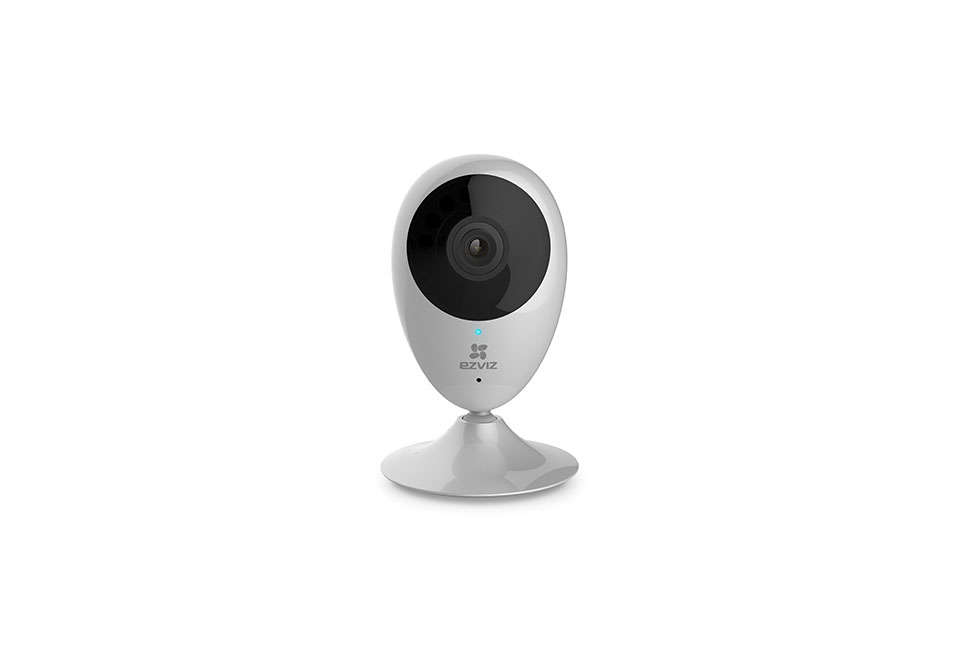 How do I choose a smart security camera?
There are many models on the market, with a lot of different features. Set aside some time to read the extensive reviews on the consumer sites. You should also check out user comments on retail sites like Amazon (frequent disconnection is a common complaint). And since manufacturers are constantly updating the functions and apps, make sure what you're reading is recently published and covers the latest versions of the devices you're interested in. Here are a few things to consider.
Ease of set-up varies from one device to another, as does the video storage method—most cameras offer free short-term cloud storage, but if you want to store videos longer than, say, 24 hours, you'll pay an extra monthly fee. Some cameras bypass cloud storage and rely on an SD card or USB drive.
If you already have a home Wi-Fi hub, such as Nest, Amazon Alexa, or Apple HomeKit, you'll want a camera you can integrate with that. Most security cameras are accessible on either Android or iOS devices. Some cameras can be integrated with a third-party service such as IFTTT (which stands for "if this, then that"), which connects devices with online services so you can automate certain functions in a more advanced way.
Also consider: What's the field of view? This can range from 100 degrees to as much as 180—though that fish-eye view will be somewhat distorted. Some cameras are mounted on stands that allow you to adjust the angle, like the Nest Cam. Video resolution is another issue: will 720p do it for you, or would you prefer higher-quality 1080p? And how well does the camera function in low light? Is night vision desirable?
Higher-end models offer more opportunities for customization, such as the ability to specify zones within the camera's field of view that you'd like it to either ignore or pay extra attention to, such as the entrance hall.
The Wirecutter tested 15 indoor Wi-Fi-connected security cameras, assessing them for video and audio quality, alert types, ease of setup, and more—head there for their top picks.
What else do I need to consider before installing a wireless indoor camera?
Bear in mind that an indoor camera doesn't take the place of a monitored security system—it'll be your job to keep tabs on what's happening. If you're alerted that an intruder has entered your home, you'll be the one calling the police. (But first, you might activate the built-in siren, if your system has one, and use the two-way talk feature to ask the intruder to depart.) And unless it's paired with an outdoor system, you won't know what's happening outside the house.
And consider privacy: An indoor camera means surveillance (think nanny cams). You'll need to make sure everyone in your household is aware of the device, knows where it's placed, and understands what it can do. Visitors and houseguests should also be informed—that's common courtesy. Note that privacy laws prohibit placing a camera in any place where people might expect to be afforded privacy, such as a bathroom. Wiretapping laws also come into play, since most video cams also record audio. To protect the information in your stored videos, you'll need to maintain a secure Wi-Fi network and put strong passwords on your devices.
N.B. You can improve home security by installing other devices on your house's exterior, such as a smart door lock and a smart doorbell, which comes with a built-in camera so you can see who's at the door.
Considering adding some smart features to your house or apartment? Consult our guides to wireless and smart home innovations:
You need to login or register to view and manage your bookmarks.