After the legendary Manka's Inverness Lodge in West Marin, California, burned in a fire, owners Margaret Grade and Daniel DeLong were looking for a commercial kitchen to cook in again. When they heard the former Olema Inn was up for sale, they jumped at the opportunity. The roadhouse, built in 1876, is on the corner of Sir Francis Drake Boulevard and Route 1 on the Point Reyes Peninsula. After five owners, lazy aesthetics had set in by the time Grade and DeLong bought the property. "The building felt flimsy," Grade says. "Changes made over the years weren't done with particular emphasis on aesthetics or historical value. We wanted to give it stronger roots, and more edge, more than it had."
Their first bold move was to paint the exterior black. Next, they installed hardwood floors (of varying widths, to suggest an evolution over time), added new shutters, opened up the skylights, and replaced light fixtures. First to open was the downstairs restaurant Sir & Star in 2013. In the fall of 2015, Grade and DeLong opened up the five upstairs bedrooms for rent. Each room has decor sourced by Grade from European flea markets, Los Angeles light dealers, and local antiques shops. Here's a look.
Photography by Andria Lo for Remodelista.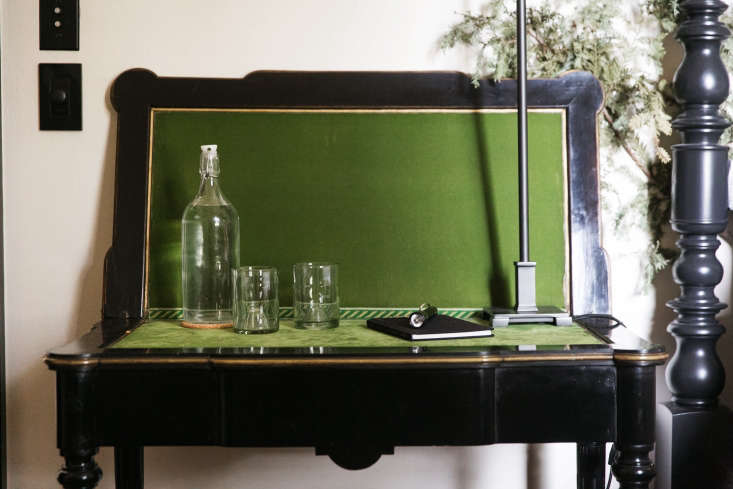 For more on the Olema Hotel's sister property, see our posts:
(Visited 438 times, 1 visits today)