Interior designer Max Rollitt is an antique furniture dealer and restorer, but he's not a slave to any particular era. He is, however, devoted to whimsy and character at home.
Rollitt, a member of the Remodelista Architect/Designer Directory, recently transformed the kitchen of a large Edwardian-era townhouse in Hampshire, England, for a young family with four children. Unlike in Edwardian times, the kitchen is now the heart of any home—so Rollitt transported the kitchen from a smallish room at the back of the house to one of the large, main rooms at the front. On top of being small and hard to access, "There was nothing functional about the original kitchen," said Rollitt. "It was modern and masculine with lots of sparkly granite surfaces." To imbue (desired) character into the new space, Rollitt combined colors, textures, and antiques from different eras to his liking.
Photography by David Gibbons, courtesy of Max Rollitt.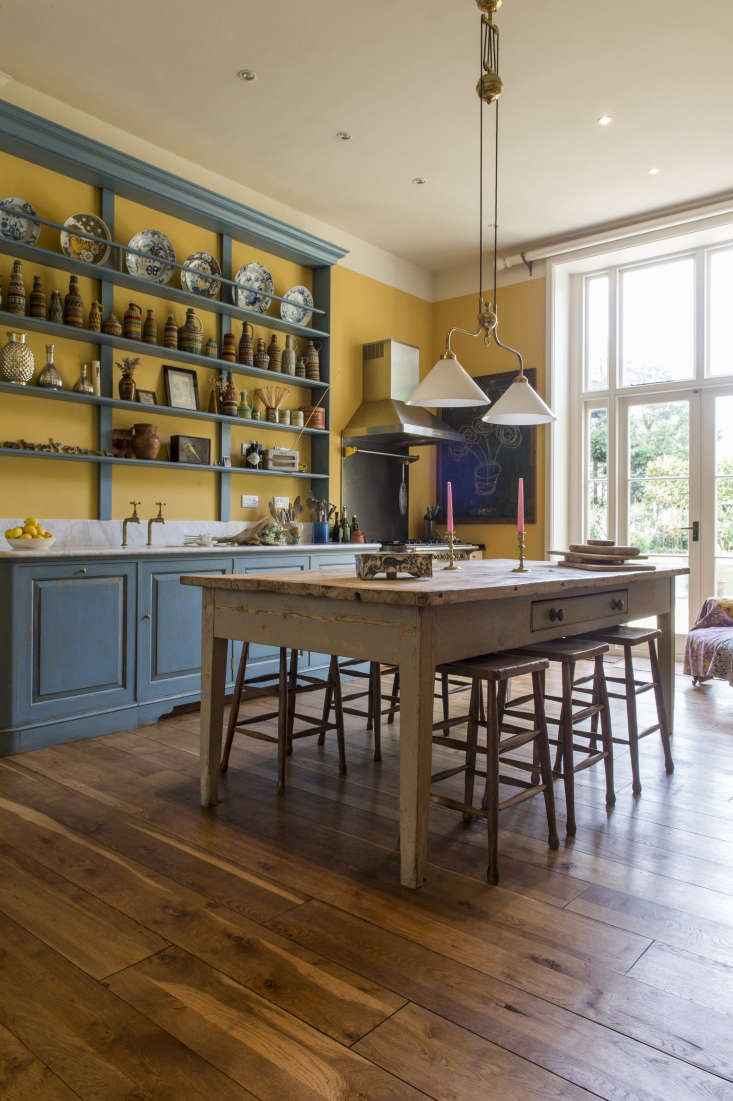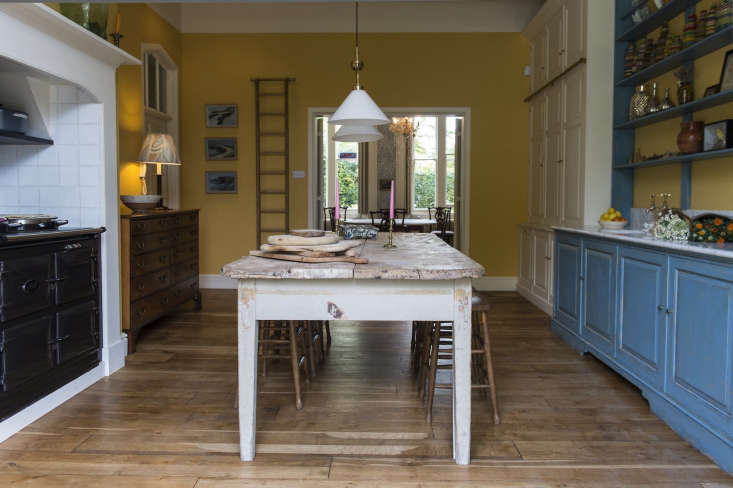 "We also created a fantastic display using an array of bottles from an open cask mine in Hungary, wrapped in plastic tubing to add color and interest," Rollitt says.
For more in England, see:
(Visited 276 times, 1 visits today)