The most interesting houses tend to be in an eternal state of evolving. Such is the case with the Beverly Hills bungalow that film producer Carla moved into two decades ago. Previously, she had a small place in Laurel Canyon but longed for a midcentury house. She found her solution when she spotted an early 1970s design that had been heavily decorated in "bad Santa Fe style" but was full of promise.
Enlisting the help of her architect friend Hagy Belzberg, a protégé of Frank Gehry's, Carla brought the place back to its original, pared-down, Schindler-inspired form. For the interiors, she worked with the late designer Milo Baglioni, who delivered exactly what she was after: orange shag, a B&B Italia glass-and-steel dining table, and Marimekko drapes in the bedroom.
Over the years, Carla continued to tweak the rooms, but when water damaged her terrazzo flooring, it was time for a second major reconstruction, which she undertook with the help of creative builder and friend Julie Hart. For the interiors, Carla (now with two young children in tow) realized she needed help, and, after spotting LA design firm Nickey Kehoe on Remodelista, she hired partner Todd Nickey to help her pull the rooms together for the next phase of her and her kids' lives. It's been a good match: "Todd and l are completely simpatico; he made the house look cohesive for the first time. The blend of the old, the new, the vintage, the sentimental, it just all feels organic now and it feels like me."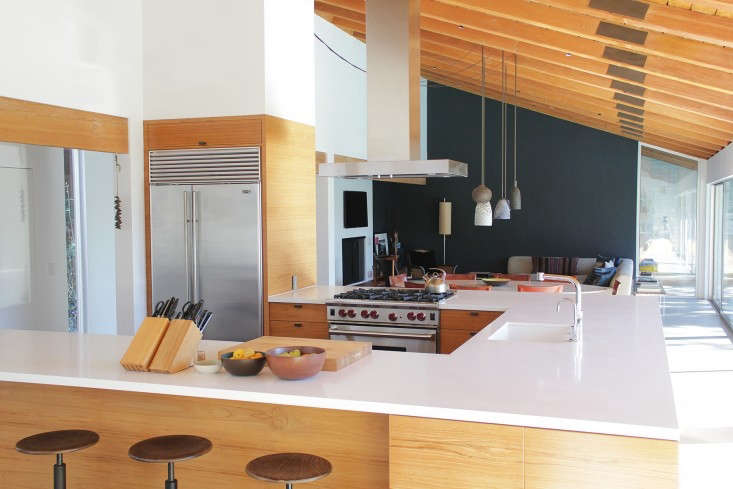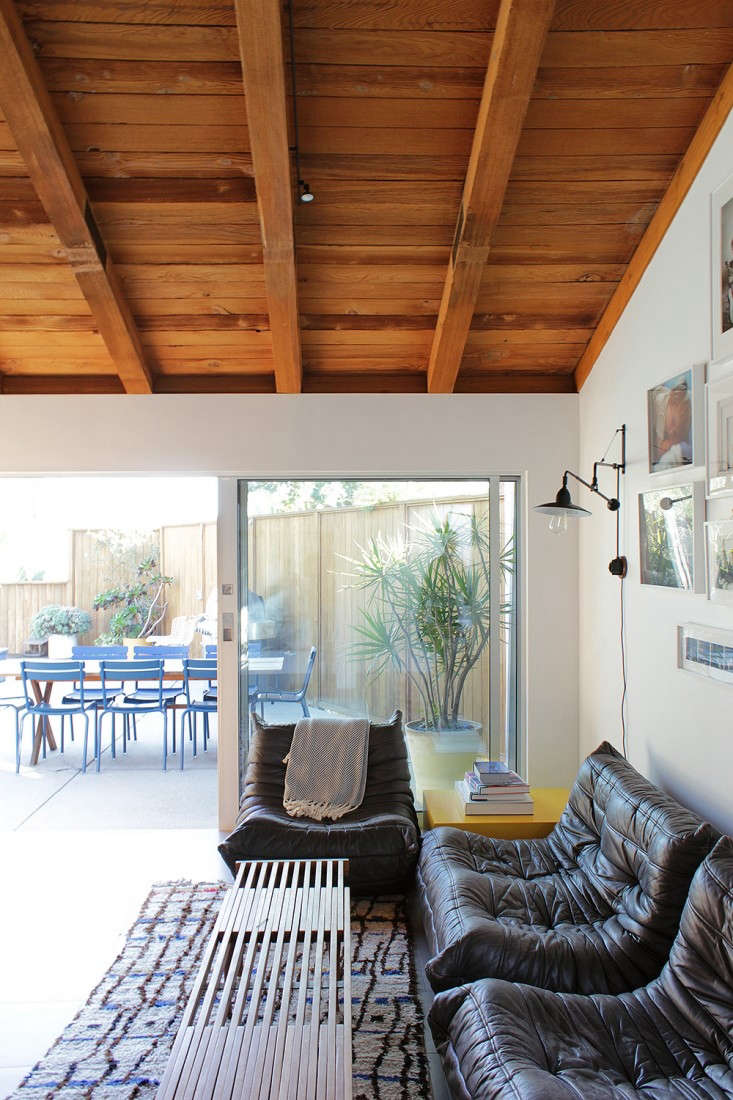 See more inspired homes in Los Angeles:
Looking for an architect or designer? Consult the Remodelista Architect/Designer Directory.
(Visited 53 times, 4 visits today)