If you're renting, it can be hard to make someone else's house feel like your own, but for actress Jodi Balfour (you might recognize her as Jackie Kennedy from Netflix's The Crown) and her partner Alex Ashbaugh, the challenge was a rewarding design exercise. After an abrupt move from a spacious apartment in Santa Monica, the couple now rents from a friend a 500-square-foot 1914 bungalow in Silverlake while they build a new house of their own in Highland Park. Though they've been in this transitional home for less than a year, they've created an inviting space that has the feel of a well-established weekend retreat.
Jodi credits her mother's influence as the foundation for her design sensibilities. "My mum's always been brilliant at making the inside of a house feel truly like a home," says the South African native. "She often experimented with how moving a couch—or painting a wall—could totally transform the experience of a room. She would encourage me and my sister to rearrange the furniture in our bedrooms whenever we wanted, changing the feel of the space each time."
Come see how Jodi and Alex were able to personalize their rental and open up the small space.
Photography by Julie Pointer Adams and Jodi Balfour.
1. Establish your priorities.
Their solution was to have an L-shaped couch custom-made by Heurta Furniture, measured precisely to follow the line of the windows and allow unobstructed views outside. "We pushed the size of the sectional to its limits—it was a fine line between maximizing space on the couch, without letting the couch overly dominate the room," explains Jodi. They opted to forgo arms on the sofa, which helps the piece flow into the rest of the space. They also made sure the rug and the surrounding areas were inviting places to sit.
2. Edit, edit, edit.
3. Hide the TV.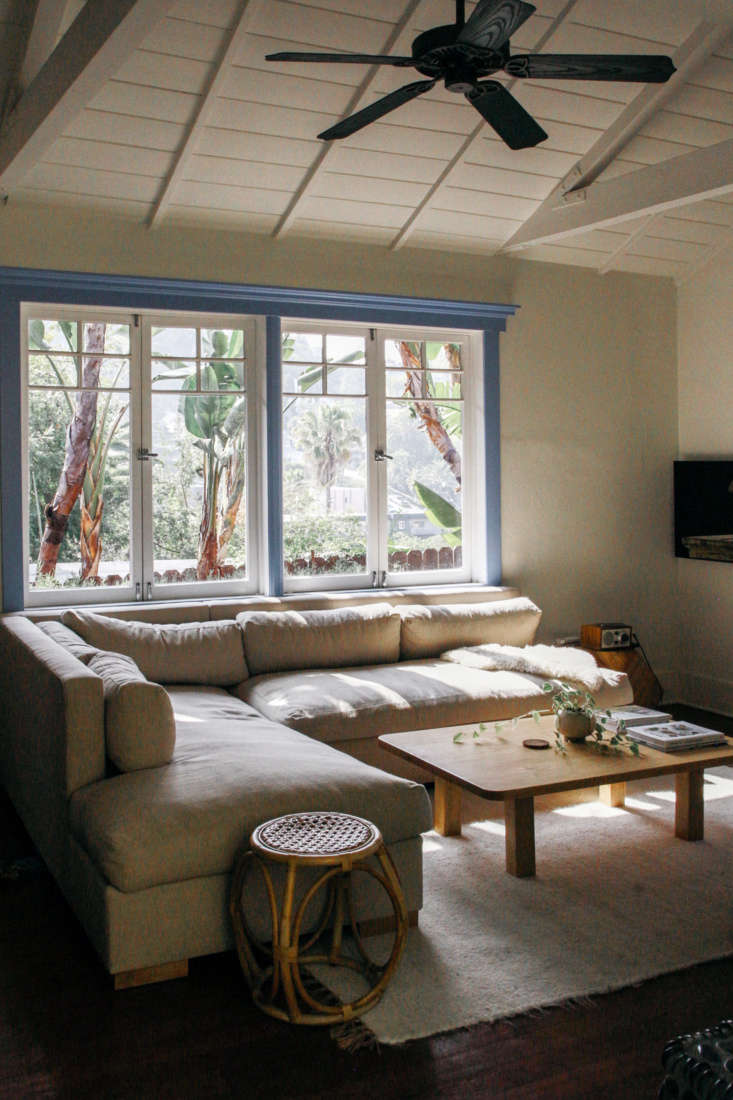 4. Use plants as sculptural elements.