A while back we featured a Paris loft by modernist dealer-designer Florence Gomez with a prized set of coffee tables by midcentury American designer Luther Conover. Who is he?, I wondered (and not just because his last name happens to be the same as my husband's). Unfortunately, I haven't been able turn up much on my potential in-law, but while I was deep in that rabbit hole, I kept discovering work by other great all-but-forgotten California designers of the fifties and sixties.
Peter Loughrey, founder of LA Modern Auctions (LAMA), which is holding its next art and design sale this fall, corroborates: "There's a huge interest in modern furniture, but Eames is really the only California name we all know." Loughrey says the work of many other talents is still ripe for discovery. You just have to know to look for it (and hope to find yourself at the right yard sale). A good place to bone up on the subject is the catalog from the Los Angeles County Museum of Art show Living in A Modern Way: California Design 1930-1965 and companion Handbook of California Design.
Here are six midcentury California designers we have our eyes on. Good investments? Hard to predict, but while the market for classic antiques is at a pronounced lull, sales of clean-lined, cool-cat furniture are undeniably booming.
Luther Conover
A member of what came to be known as the Pacific Design Group, Luther Conover worked out of Sausalito—and is said to have initially enlisted high-schoolers as his assistants. Celebrated for experimenting with post–World War II army surplus materials such as rebar, he's known for his metal and wood designs and molded fiberglass armchairs.
Muriel Coleman
Muriel Coleman, who got an MFA from Columbia University in 1936 and studied in Paris with Andre Lhote, was part of the Pacific Design Group with Conover. During World War II, she deciphered photos of the French coast for the precursor to the CIA. After the war, she put her family farm-tool manufacturing business to work using industrial materials to create her signature minimalist designs.
Dorothy Shindele
Dorothy Shindele was introduced to us by Loughrey (who in addition to running LAMA is a longtime appraiser for Antiques Roadshow). He noted that George Nelson featured Shindele's designs in his seminal 1950 book Chairs.
Cleo Baldon
The LA architect credited with creating the lap pool in the early seventies, Cleo Baldon designed indoor-outdoor furniture that captured the southern California good life. She worked beachside in Venice, California, as design director of Galper-Baldon Associates, had her own foundry to control fabrication of her designs, and with her film director husband, Ib Melchior, wrote the books California Designs for Swimming and Steps & Stairways. Baldon passed away in 2014 and several pieces from her own Hollywood Hills home were previously offered via Los Angeles Modern Auctions.
John Keal
John Keal was a member of the gang of talented designers (Paul Frankl, Paul Lazlo, and Gilbert Rhode included) who worked for LA furniture manufacturer Brown-Saltman in the fifties. The company's tagline: "Live in the Modern Mode."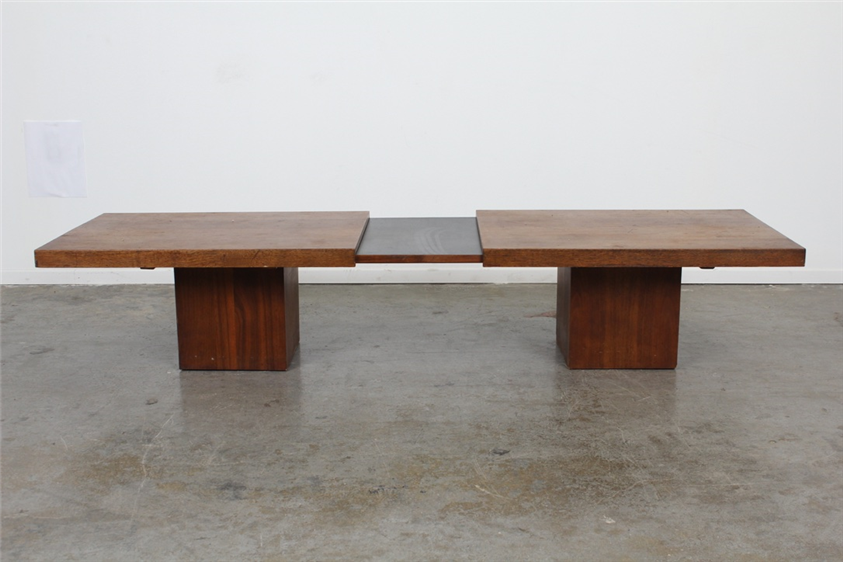 Maurice Martiné
Chicken or the egg? Maurice Martiné, another Loughrey favorite, was based in Laguna Beach and designed lounges in the late forties that have similar lines to Paul McCobb's more famous Shovel chair.
Information needed: There's surprisingly little biographical information out there about the designers we've featured. Any details? Please fill us in in the comments section.
For more on vintage finds, see:
(Visited 97 times, 1 visits today)