Adam Silverman of Atwater Pottery has done a bit of everything when it comes to design: he studied at RISD, trained as an architect, then made a foray into fashion. Pottery was very much a hobby, but eventually it became his calling and full-time career, leading to his current position as studio director at Heath Los Angeles.
N.B. Remodelista is cohosting the opening reception for Atwater's latest show, Color Blind, on Thursday, June 23, from 5:30 to 8 pm; please join us for the event (and for drinks and light fare) at Heath Los Angeles.
Above: Atwater's studio is lined in blackboard painted walls, convenient for sketching prototypes and scribbling ideas.
Above three photos: Scenes from the studio; in addition to his work at Heath, Atwater is currently a potter-in-residence at the Kimbell Art Museum in Fort Worth, Texas.
Above: Silverman's work is noted for its mottled, multi-layered glazes; pieces from the current show feature "glazes that exist in the spectrum between black and white."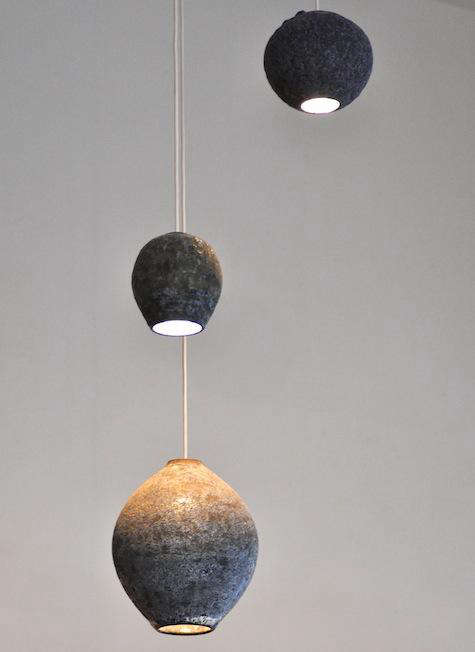 Above: Silverman's pendant lights illuminate Heath's LA store.
(Visited 92 times, 1 visits today)