Swedish painter Emma Bernhard's kitchen is much like her art: minimalist, bold, honest, with a fondness for black. Known for her large-scale works featuring evocative black brush strokes, Emma collaborated with Nordiska Kök to design the space, choosing the firm's streamlined Valchromat cabinets for a sleek look that offsets the natural warmth of the home's pine plywood walls.
The company notes another similarity between Emma's kitchen, which is composed of three parts (a row of tall cabinets, a row of lower cabinets, plus an island), and her artwork: "This combination of three bodies can perhaps be drawn as a parallel to Bernhard's art, where she likes to work within the framework of three repetitions, whether it is three components in her sculptures or three steps in her paintings."
Thankfully, you don't have to be an art graduate to admire her kitchen. Let's take a tour.
Photography by Osman Tahir, courtesy of Nordiska Kök.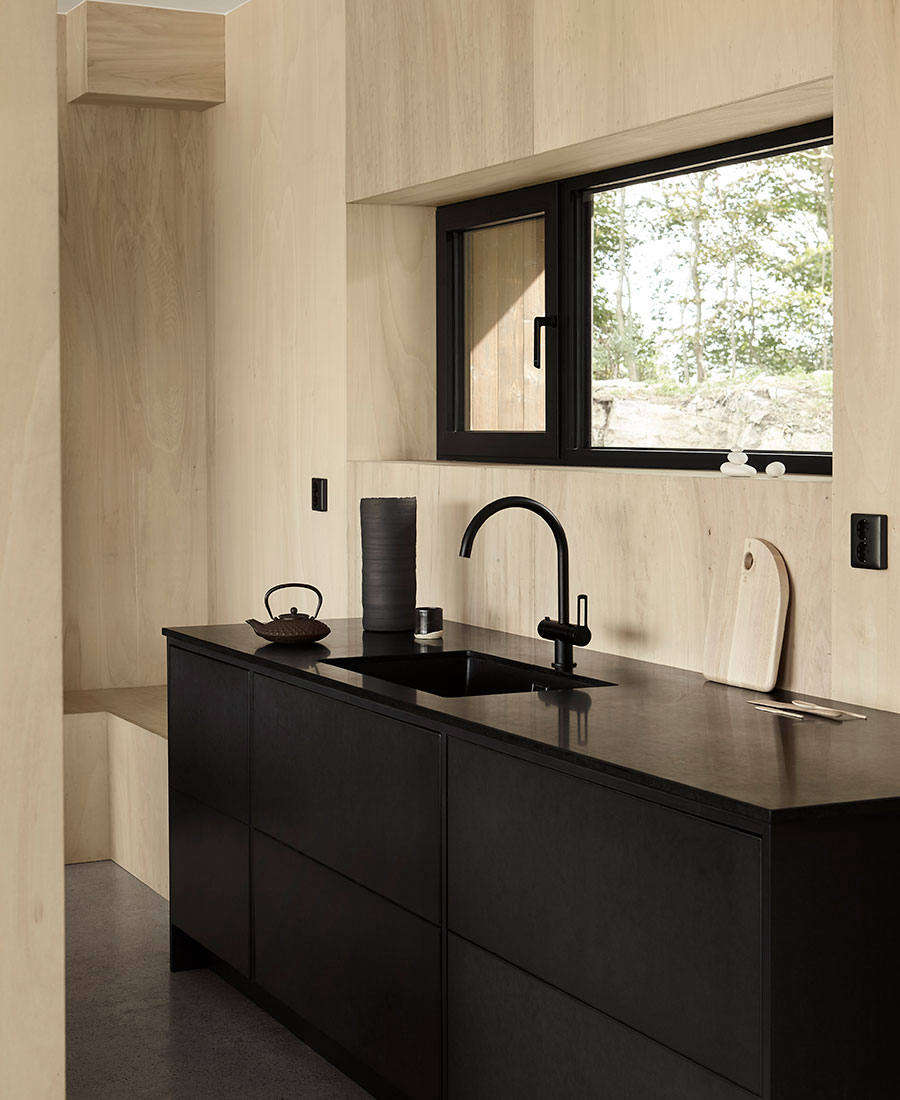 For more Swedish kitchens, see:
(Visited 36 times, 4 visits today)