The back parlor of this 19th-century Brooklyn townhouse was converted into a small kitchen a while back. Its new owners, a couple with a young son, loved its original features, especially the stone mantel and 10-foot pocket doors, but otherwise wanted a clean slate. Their architect, Shauna McManus, was given the challenge of preserving the old parlor look while fitting in a lot of hardworking elements, a dining table included, into approximately 325 square feet. To get the job done, she collaborated with kitchen systems masters Henrybuilt.
Photography courtesy of Henrybuilt.
The table is one of five distinct areas that, as McManus explained, "are tightly woven into the existing footprint, and are tailored for food prep on the island, cooking at the stove, breakfast/coffee prep at the cabinet next to the fireplace, and cleanup at the main sink."
The new floor is four-foot-long rift and quartered white oak with a medium walnut stain.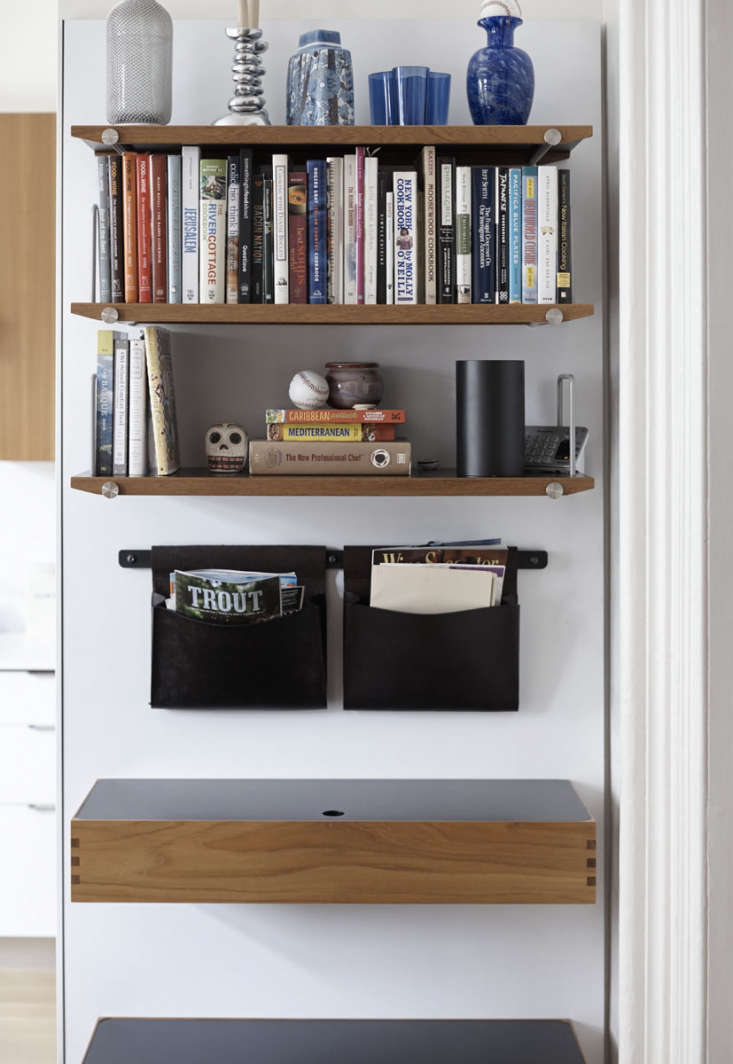 N.B. This post is an update; the original ran on November 17, 2016.
For more on Henrybuilt, see A Storage System for the Whole House. Explore more inventive remodels in Kitchen of the Week, including:
(Visited 483 times, 3 visits today)