Our friend Jane Cumberbatch just tweeted us about her new line of instant border accents; as with everything Cumberbatch (her mission is "creating simple, timeless, natural interior spaces with a heart"), this genius little hand-painted accent strip is pleasing and economical.
Above: A 10-meter-long hand-painted Fennel Colour Band is £30 and comes with a paste that you mix with water to create an adhesive.
Above: A fireplace defined with a Toast Colour Band border; £30.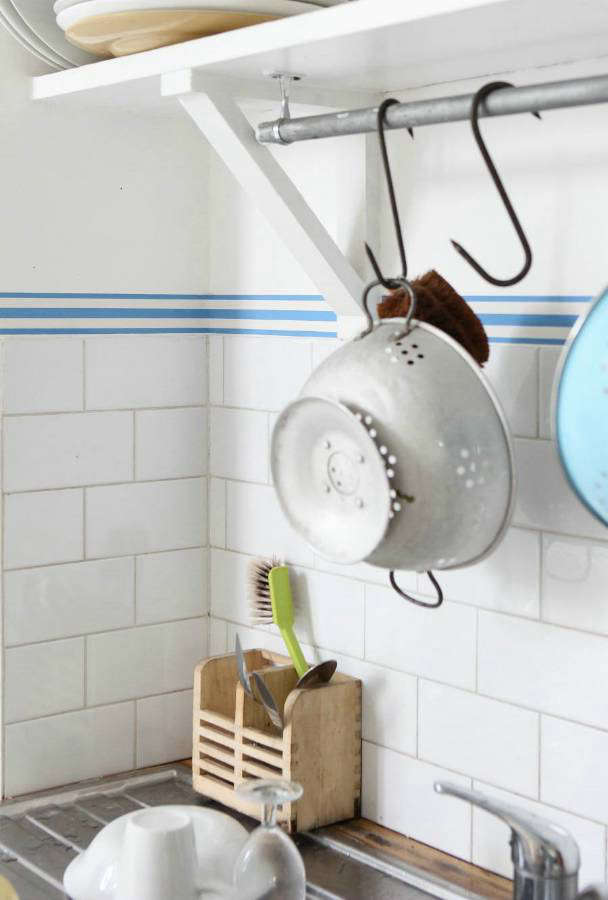 Above: A Cornflower Colour Band in the kitchen; £30.
Above: A Cake Colour Band in the bedroom; £30.
Above: The Colour Bands come in eight colors, including Marmalade (L) and Duck Egg (R); each roll is 10 meters long and 4 centimeters wide and costs £30.
For more glimpses of Cumberbatch at home and at work (the two are one and the same, she says), see Passion Play: Jane Cumberbatch's Tulip Garden, Tablescapes: Tea in the Garden with Jane Cumberbatch, and Paints & Palette: Jane Cumberbatch Green.