There's a riddle that goes like this: "What gets wetter and wetter the more it dries?" The answer is, of course, a towel. But recently, shopping online for towels for my new apartment, I found myself perplexed by the paradox. "The higher the surface density the more absorbent the towel," read the description for the Ikea towels I was considering. But then: "A towel with a lower surface density dries faster." I admit I had to read it more than twice to make sense of what that meant.
How to decode surface densities and thread counts (especially when you can't feel the towels in person)? Here's what you need to know to navigate the towel market, whether you like softer, plush towels or rough, hardy ones.
1. Remember the rule of surface density.
In simple terms, a towel with a higher surface density will be more absorbent when drying you off post-bath, but will take longer to dry when hung back on its hook. A towel with a lower surface density will be less absorbent, but also won't stay wet for long. Surface density is generally written in a ratio of grams per square meter (or, sometimes, ounces per square feet); it can range from roughly 300 to 900 grams per square meter. If it's an absorbent towel you're looking for, look on the mid-higher range of that scale.
2. Go for cotton.
When it comes to material, 100 percent cotton is more durable and soft than cotton blended with rayon or other materials. If you must stray from cotton, consider the newer textile called modal over rayon: made from beech trees, it's less processed than rayon (with more eco-friendly manufacuturing processes), and is durable, absorbent, breathable, and color-fast.
3. Specifically: Egyptian, Turkish, or pima cotton.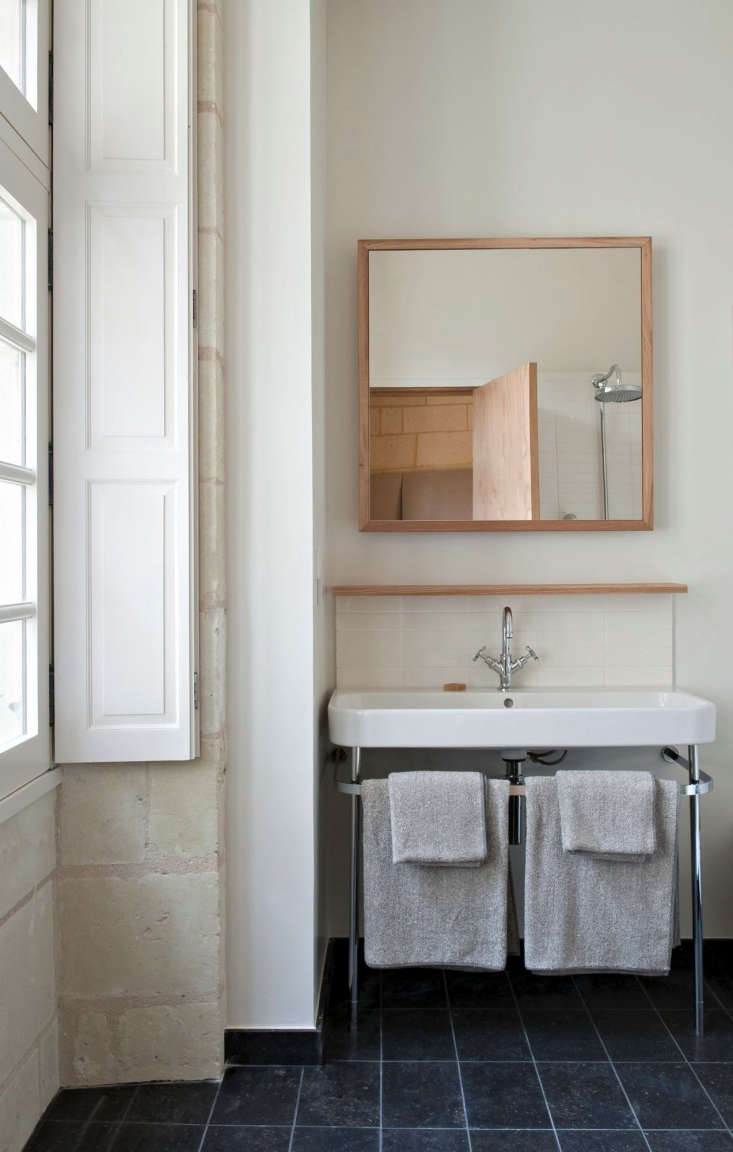 Egyptian cotton has long been thought of as the most top-of-the-line cotton, but Good Housekeeping's careful vetters say that towels labeled "Turkish cotton" or "made in Turkey" performed slightly better than their Egyptian cotton counterparts. Regardless, a tag that says "Egyptian cotton," "Turkish cotton," or "pima cotton" will have well-spun, long fibers build for durability and absorbency.
4. Pick your texture.
Nowadays towels come in more than just standard terry: textures like waffle weave, ribbed, and flat-woven are now on the market. But, if you're the type who prefers soft, plush towels, terry is still your best bet.
5. And your construction.
There are a surprising number of terms used to describe how the threads are woven into the towel: you might see "two-ply," "combed," "ring-spun," or "zero twist" on the tag. If you can, look for a higher twist count (in which the fibers are twisted, to add strength and durability), and two ply (which, as the name suggests, means double the amount of yarn is used, adding absorbency and density).
5. Know the difference between "sheet" and "towel."
You know about washcloths, hand towels, and bath towels. But keep in mind that there are more sizes on the market: bath sheets, which are oversized and meant to be extra luxurious, range in size from 35 by 60 inches to 40 by 70 inches, while standard bath towels measure about 27 by 52 inches.
Likewise, there are standard hand towels (usually about 16 by 28 or 30 inches) to daintier "finger towels" or "fingertip towels," which are smaller (about 11 by 18 inches) and are most commonly seen in petite guest baths and powder rooms.
6. Look for double-turned edges.
Double-turned edges means the hems are double-stitched, for more durability and less fraying.
7. Choose loops vs. no loops.
This was one of my main considerations in looking for towels: I wanted a set with hanging loops, so that I could more easily hang them from a hook (rather than fold them over a towel bar) to save space in my small apartment bath. Consider your preference and purchase accordingly.
8. Don't buy too many.
Here's a good rule of thumb we outlined in our storage book: "We stock at least two bath towels and hand towels per family member, along with plenty of washcloths." If you're in a particularly small space, one per family member and a couple extras for guests are acceptable, so long as you commit to frequent washings.
9. Lastly: wash towels before you use them.
Washing towels before use is good practice, and not just for hygienic reasons: it also conditions the towels and helps them reach peak absorbency. Some towels are treated with softeners or other finishes to feel extra luxe in the store; washing them removes these finishes and gets them ready for use.
More of our towel recommendations, if you're in the market:
You need to login or register to view and manage your bookmarks.