In the summer, when the temperatures begin to head into the nineties (and higher) in the Bay Area, there's nothing better than piling into the car and heading to the more temperate climes of the coast. High on the list of places to visit? Hog Island Oyster Company, the Tomales Bay oyster farm located in the tiny hamlet of Marshall on scenic Highway One, just 45 miles north of San Francisco.
The vibe is suitably laid back, with wooden picnic tables overlooking Tamales Bay, and an open invitation to kick back and shuck your own oysters. For those wanting to stay closer to home, Hog Island has outposts in the San Francisco Ferry Plaza and Napa's Oxbow Market. For more, visit Hog Island Oyster Company.
Photography by  Mimi Giboin for Remodelista.
Above: Reserve a picnic table and shuck your own oysters: reservations come with a grill, condiments, and tools for shucking. For the novice, there is usually someone on hand to show you how (N.B. it's usually fully booked on weekends, so call ahead).
Above: Hog Island sorts all their shellfish by hand; they began farming oysters in 1983 using a French farming technique.
Above: An oyster baskets for discarded shells; there's one beside each picnic table.
Above: For those who haven't booked a picnic table, The Boat is the on-site bar where you can buy shucked raw and barbecued oysters (and beer and wine) that can be enjoyed at one of the community tables.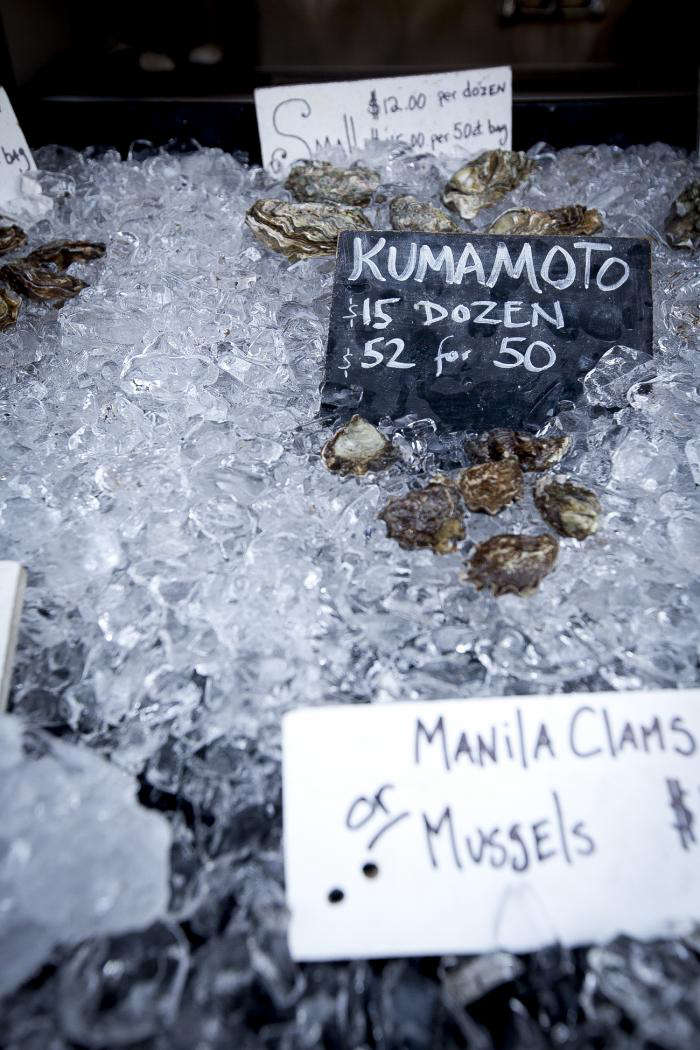 Above: If you are looking to take some oysters home with you or are heading to the beach, the onsite Hog Shack offers plenty of oysters and shellfish to purchase (and oyster knives).
If you are looking to shuck a few oysters, you might want to consult our Oyster Knife guide. To learn more of the region's history, take a look at the book Oyster Culture in Tomales Bay.
(Visited 32 times, 1 visits today)