An added perk of discovering homes we love enough to feature on our website: discovering under-the-radar products, brands, and craftspeople. Such was the case when I recently wrote about a meticulously restored flat in Manola Court, a Rudolph Schindler-designed apartment building in Los Angeles. In the bedroom with a killer view of Los Feliz was a bedspread with a killer design.
Turns out the bedspread is from Five | Six Textiles, a Brooklyn-based brand dedicated to preserving, in its own words, "mindfully crafted" heirloom textiles from the Côte d'Ivoire. The company was founded in 2016 by art researcher Emma Wingfield and designer Laine Henry, who enlisted a collective of master weavers and dyers from the village of Waraniéné, a community known for its textiles tradition.
Here's a sampling of their products (now officially on our radar):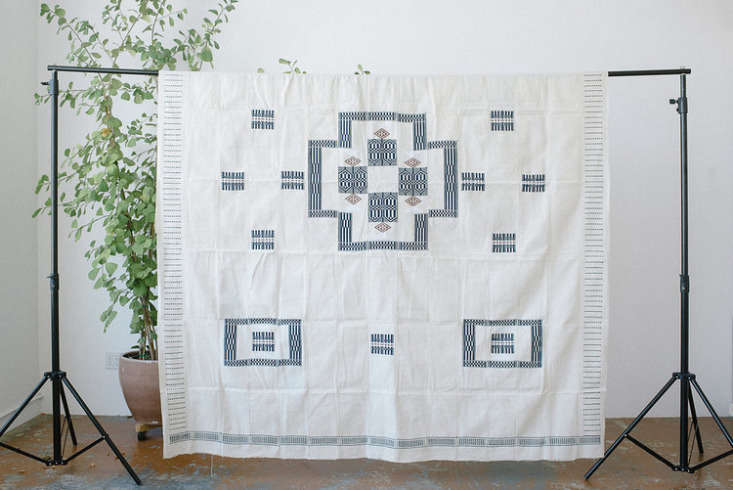 For more textiles we love, see:
You need to login or register to view and manage your bookmarks.