Patchwork is not for the faint of heart. It encourages an anything-goes approach that can often (and easily) cross over into too-much-of-everything madness. Adam Pogue, an LA-based textiles artist, understands this dynamic; his appliqued pieces are highly elaborate and whimsical, but also restrained and sophisticated.
Pogue's hand-sewn works—pillows, quilts, mats, and more—are inspired by the ancient Korean art of pojagi, which is essentially improvised patchwork piecing. A pojagi cloth was traditionally used to wrap, carry and store things.
Here's a look at Pogue's recent collaboration with Commune, in which he creates compositions from the design studio's collection of vintage fabrics. The pieces are available for purchase via Commune and The Future Perfect.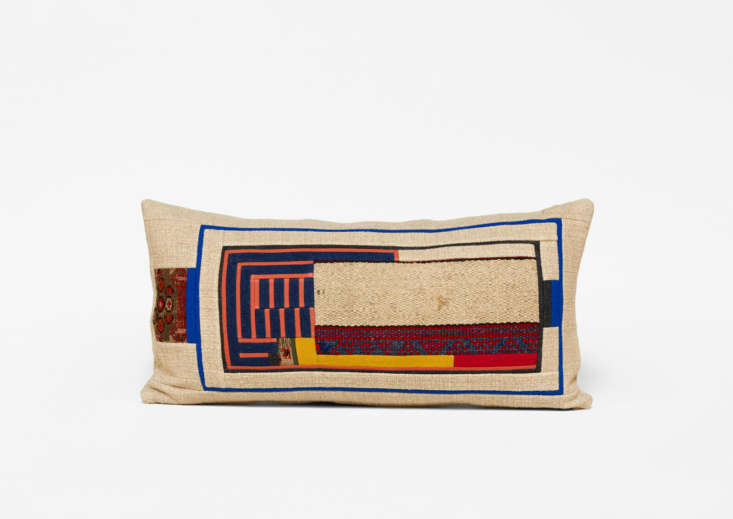 For more on Commune Design, see:
(Visited 489 times, 3 visits today)