Here's a story of a home that's truly a labor of love.
Manola Court (also known as the Sachs Apartments) is a 16-unit residence  designed by one of the forefathers of Modern architecture, R.M. Schindler. In 2013, it was purchased by Paul Finegold and his wife, Gitu Bhavnani, who tasked architects and friends Tash Rahbar and Scott Strumwasser, of Enclosures Architects, with updating the building with modern conveniences while honoring and restoring Schindler's original vision.
Phase 1 of the project, which involved the restoration of five apartments, began in 2015. Tragically, a couple years later, Bhavnani passed away from TEMPI Syndrome, a rare blood disorder. Finegold grieved. Then he got to work honoring her life; he decided to turn one of the apartments into a rental for short-term stays, the proceeds from which would go toward research on the disease that cut her life short. His nonprofit Live to Give LA, a "stay by donation" model, has already raised $15,000 since accepting reservations in February.
Guests, many of whom are architecture enthusiasts, have found unexpected meaning in their stays there. "Guest usually say how honored they feel to be able to contribute to such a lovely and personal cause. Their comments truly warm my soul and bring tears to my eyes," says Finegold.
Join us for a tour of Live to Give LA.
Photography by Charmaine David, courtesy of Live to Give LA, unless otherwise noted.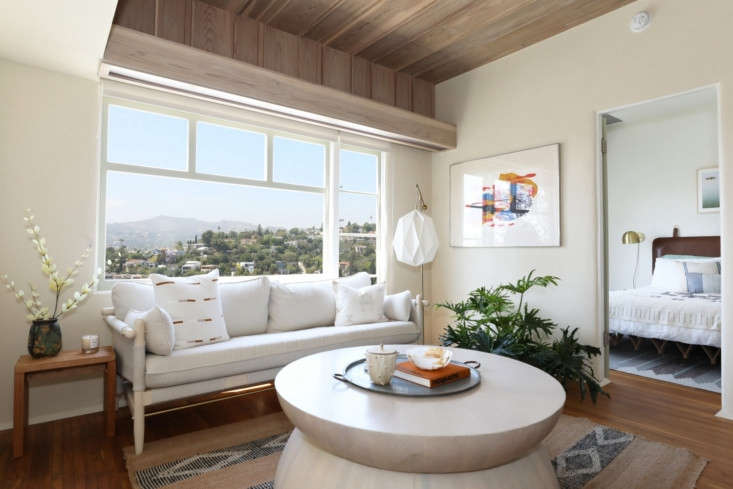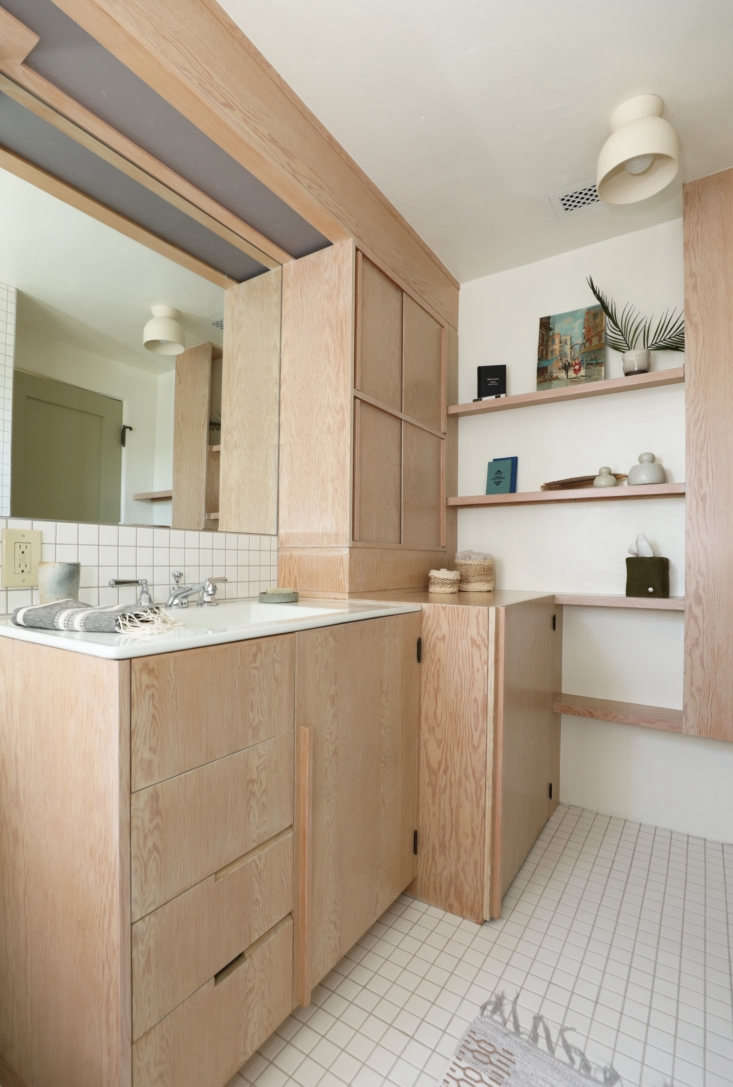 For reservations, go to Live to Give LA; there's a two-night minimum stay and the nightly rate is $275 to $300. For more about this historic apartment complex, go to the Manola Court website.
For more LA home tours, see:
(Visited 540 times, 3 visits today)