Interior designer Rita Konig is known for her charm and welcoming interiors; she'll invite you into her West London house for design workshops, where she dispenses practical advice (and a glass of Prosecco, or tea and cake) on creating "comfortable and beautiful rooms." If you missed her Christmas ateliers on decking the halls, we're bringing you a virtual workshop with Rita's top holiday tips—including some favorite English traditions to adopt. Here are her tips.
For a schedule of upcoming workshops, go to Rita Konig.
1. Make the mantelpiece merry.
No space for a tree? Rita has a clever solution: "I do the mantel when I'm not having a tree; in fact, I first did it because I didn't feel I had space for a tree, and since we were away for Christmas it didn't seem worth it to get one," she says. "Deck the mantel with fir garlands and decorate it with pine cones, candy canes, and Christmas decorations. Then use the fireplace to gather the presents and hang the stockings."
2. Deck the halls—and the garden.
Rita hangs aromatic greenery generously throughout her London home, including "a large bunch of mistletoe in the hall tied with ribbon," she says. And she dresses up existing greenery, too, indoors and out, with lights.
3. Institute a wrapping theme.
Consider a wrapping scheme: "I don't like matching all my gifts, but I do like to think about how they will all look together—which is a bit silly since they get muddled up with everyone else's," Rita says. For example, she'll make her gifts feel cohesive by adding touches of neon: "There seems to be a lot of neon about in London this Christmas—particularly from a brand I love called Meri Meri." Or go old-school: "I also like tying candy canes to the tops of my parcels," she says.
4. Keep traditional treats on hand.
Which traditional English treats to indulge in? "Well, roasted chestnuts, of course," Rita says. "I love large bowls of sweet tangerines and a lot of peppermint creams. Also I totally love the crystallized orange slices in chocolate."
5. Gild the table.
For the holiday table, add "a lot of candlelight and bowls of chocolates, and more fir down the table if you have space," Rita says. Most important? "As much gold as possible. You really want the table to twinkle."
6. Invoke Dickens.
To make your home festive and inviting, stick to tradition: "A large wreath is really pretty," Rita says; hang one on the door or in the front window. She adds: "I always love lamps on tables in windows throughout the year as they look so inviting from outside. And the window is a very good place to put a tree for that reason."
7. Take tea.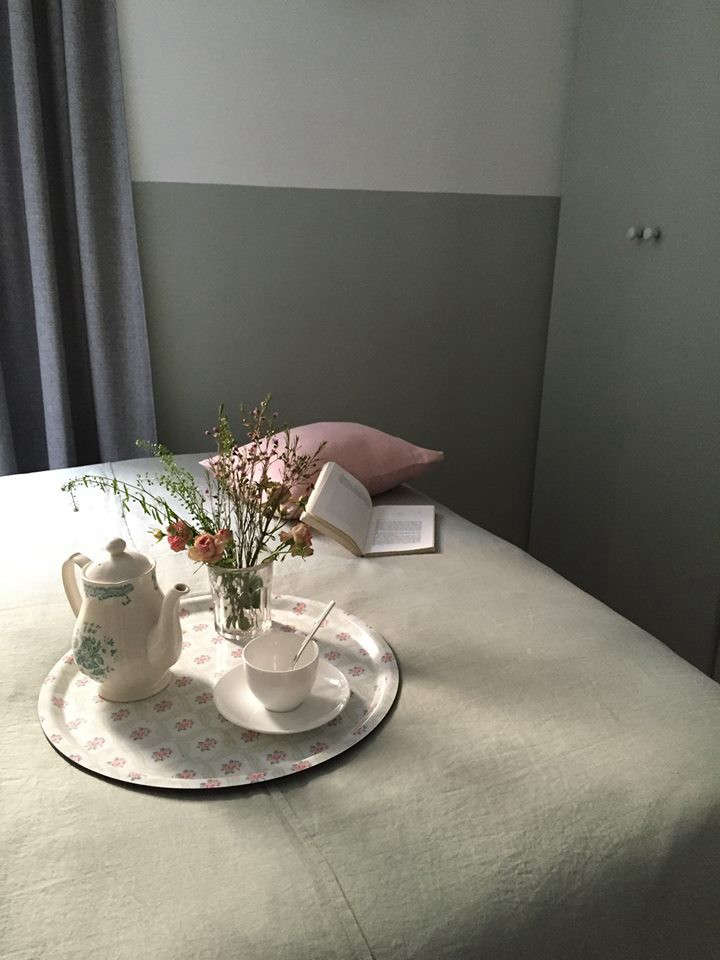 Where to go for a festive London afternoon? First, "shopping on Bond Street and in St. James, followed by tea at The Wolsley or at The Colbert on Sloane Street," Rita says. Not in London? Venture out for a hot drink and an evening of window shopping—or simply put the kettle on. (For our favorite picks, see 5 Traditional English Tea Kettles, Comfort Edition.)
8. Celebrate Boxing Day.
The number-one English tradition to adopt this season? "Boxing Day," Rita says. "It's a holiday here the day after Christmas and it is a very nice buffer. It's a day for lying about and eating a lot!"
For more holiday decor ideas, see our posts:
N.B. This post is an update; the original story ran on December 19, 2016.
(Visited 261 times, 1 visits today)
Frequently asked questions
Who is the author of the article on English holiday ideas?
The article was written by Rita Konig.
What is the article about?
The article is about English holiday ideas that one can use while visiting London.
What are some of the holiday ideas mentioned in the article?
Some of the holiday ideas mentioned include staying at a cozy hotel, exploring the nearby countryside, visiting local markets, and taking in the city's architecture and history.
Does the article provide tips on where to stay in London?
Yes, the article provides suggestions for cozy hotels to stay at, such as The Rookery and Hazlitt's.
Are there any tips for exploring the countryside surrounding London?
Yes, the article suggests renting a car and exploring the Cotswolds or taking a train to the seaside town of Whitstable.
Does the article mention any specific markets to visit?
Yes, the article recommends visiting the Columbia Road Flower Market and the Borough Market for local produce and goods.
Is there any information about the city's architecture and history in the article?
Yes, the article suggests taking a walking tour of the city to view its architecture, such as the Georgian terraced houses and Gothic cathedrals, and learn about its history.
Are there any other insights provided in the article?
Yes, the article also provides tips on where to find great restaurants and shops in the city.