Here's a breakthrough we like: electrical outlets with built-in USB ports that offer charging straight from the wall–and leave bulky adapters behind. A simple upgrade and your electrical outlets will catch up with the times, allowing you to charge a phone (and other devices) without taking up plug space with a blocky adapter. Think of it: If every outlet had one of these, you'd never be at a loss for a charger.
Above: USB electrical outlets have the ability to charge up to two USB-powered electronic devices at once, leaving the regular outlets free for additional power needs (including other tech devices using their adaptors). These outlets are equipped with circuitry that recognizes the device plugged in and outputs the appropriate power. 
Above: Newer Technology's Power2U AC/USB Outlet features spring-loaded safety shutters; $15 each via Amazon.
Above: Leviton USB Charger Outlets come in a variety of configurations, including the Leviton USB Charger Duplex Receptical (far left), which has two vertical USB ports; $20.99 (cover plate sold separately) via Amazon.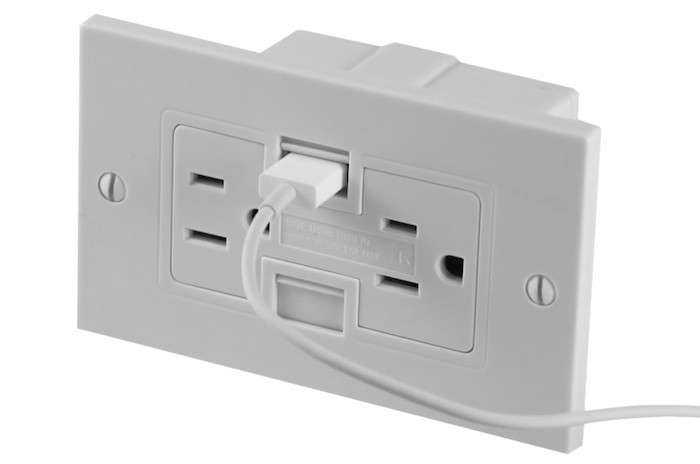 Above: Upgrading your old-school outlets with USB-compatible ones is easy. Designed to fit in a standard wall box, installation requires little more than a screwdriver, wire stripper, and a trip to the breaker box (or call an electrician). Ars Technica offers a detailed Step-by-Step Installation Guide.
Find outlets unsightly? See:
And, read our primers for strategies on electrical outlet placement:
You need to login or register to view and manage your bookmarks.