Power outlets, data jacks, and light switches are the eyesores of interior design. The most common solution is the path of least resistance: We try to ignore them and their cumbersome cover plates. Others take the makeover approach and dress up cover plates to blend with backgrounds. Hiding outlets and switches is another popular option—but one that's not always possible because of code, safety, and convenience.
What if instead we could make our power sources and controls almost invisible? A new generation of products is making this possible. Sorry, cover plates, we won't miss you.
What are flush-mount power outlets and switches?
Flush-mount power outlets (including switches, data jacks, and keypads) are installed directly into walls so that the outlet surface is flush, eliminating the need for cover plates. Flush-mount outlets integrate seamlessly with their surroundings: No more wall clutter.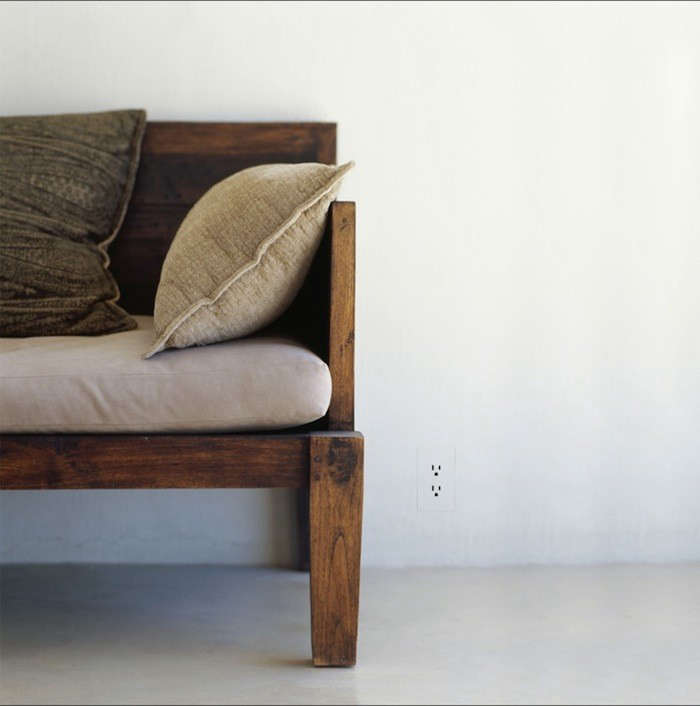 Where can flush-mount outlets be used?
They can be placed anywhere a regular indoor receptacle would go—and, thanks to their slim profile, are less restricted than other outlets from an aesthetic point of view. But note that they're subject to the same electrical codes and restrictions as all receptacles (no horizontal surface-mounting in the kitchen, for example, because of the hazard of having liquids seep into the outlets).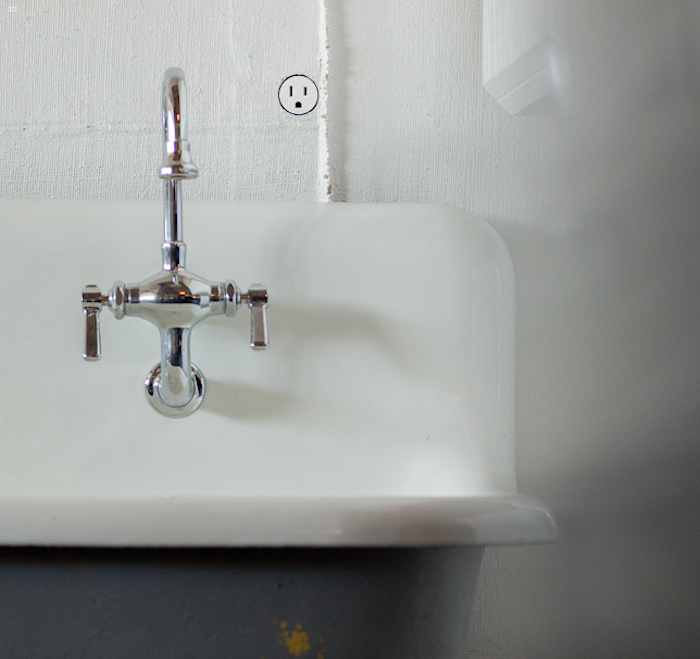 How are flush-mount outlets installed?
Flush-mount outlet placement is part of the drywall installation process—so it's only an option for remodelers and people doing construction. The electrical wall box/container is placed within the drywall and "mudded in" using common construction and finishing techniques by an electrician and drywall installer. This is not a DIY project. Installation varies depending on the make of the particular outlet, but generally the electric receptacle is put in after the box is embedded in the wall. Some models are designed with a fascia plate that fits seamlessly into the face of the receptacle box, flush with the wall. Not to worry, repairs do not require more holes in the wall: Outlets can be removed to access wiring after installation.
California company Trufig offers a family of flush-mount products including switches, power outlets, data jacks, keypads and touch panels. Unlike Bocci's outlets, Trufig's come with fascias, thin faceplates that fit flush on top of the inset receptacle box. The fascias can be treated the same way as walls–they can be painted, faux finished, wallpapered, or laminated with a material, including stone.
How much do flush-mount outlets cost?
The initial outlay for flush-mount outlets is well above that of your standard electrical outlet (the Trufig Single Outlet runs close to $300 for all the necessary parts, about 10 times more than a standard outlet). Manufacturers contend that while the initial costs are higher, other costs associated with efforts to hide outlets after installation are eliminated. To keep expenses in control, consider using flush outlets only in main living areas that are exposed.
I'm not doing a remodel. Are there alternatives to flush-mount outlets for reducing cover plate clutter?
If you can't hide the cover plates, try to make them attractive: Work room by room to switch up the cheap plastic models with affordable metal, porcelain, or wood ones—or plates that blend into your decor.
Consider outlet camouflage in the form of recessed outlets that enable you to hide protruding plugs behind furniture, appliances, or a flat-screen TV. Or try pop-out outlets that disappear when not in use.
For a selection of unobtrusive and upgraded electrical covers, see:
N.B.: This post is an update; the original story ran on September 11, 2014.
(Visited 4,342 times, 73 visits today)
Frequently asked questions
What are flush-mount electrical wall outlets?
Flush-mount electrical wall outlets, also known as power outlets or receptacles, are devices installed in walls to provide access to electrical power. They are designed to be mounted flush with the wall surface, creating a seamless and streamlined appearance.
What are the benefits of flush-mount electrical wall outlets?
Flush-mount electrical wall outlets offer several benefits:
Aesthetic Appeal: They provide a clean and minimalist look since they sit flush with the wall surface, eliminating the protruding appearance of traditional outlets.
Space Efficiency: Flush-mount outlets save wall space compared to surface-mounted outlets, allowing for a sleeker and more efficient use of the available area.
Safety: They reduce the risk of accidental contact with exposed electrical components, making them a safer option, particularly in households with children or pets.
Versatility: Flush-mount outlets are available in various configurations, including standard outlets, USB outlets, and combination outlets, providing flexibility for different power needs.
Can flush-mount electrical wall outlets be installed in existing walls?
Installing flush-mount electrical wall outlets in existing walls may require additional work, such as cutting into the wall surface and modifying the electrical wiring. It is recommended to consult with a qualified electrician to assess the feasibility and ensure proper installation.
Can flush-mount outlets be used outdoors or in wet locations?
Flush-mount outlets designed for outdoor or wet locations are available. These outlets are constructed with weather-resistant materials and feature protective covers to prevent water infiltration. When installing outlets in outdoor or wet areas, it is crucial to select models specifically rated for those environments and follow applicable electrical codes and regulations.
Are there different styles and finishes available for flush-mount electrical wall outlets?
Yes, flush-mount electrical wall outlets are available in various styles and finishes to match different interior design preferences. Common options include different colors, such as white, black, or metallic finishes like stainless steel or brass. Additionally, there are custom options available for outlets that can be painted or covered with wall materials to blend seamlessly with the wall surface.
Can I replace existing outlets with flush-mount outlets myself?
Electrical work should always be performed by a qualified professional, such as a licensed electrician. While replacing outlets may seem like a simple task, it involves working with electrical wiring and ensuring compliance with local building codes and safety standards. Hiring an electrician ensures proper installation, reduces the risk of electrical hazards, and ensures compliance with regulations.
Can flush-mount outlets accommodate standard electrical plugs and USB devices?
Yes, flush-mount outlets are available in configurations that can accommodate both standard electrical plugs and USB devices. These combination outlets typically feature standard outlet receptacles along with built-in USB ports, providing convenience for charging mobile devices without the need for adapters.