Bathrooms may be small, but their power needs aren't. Space constraints, the scope of activities, and soggy conditions all call for care when planning where to install electrical outlets (and how many). Here's the key to finding that perfect balance between utility and aesthetics when powering up your bath.
Have an ingenious electrical outlet solution? Please share in the Comments below.
1. Know electrical code rules and restrictions.
The first step is to educate yourself about the requirements and restrictions defined by the International Residential Code, National Electrical Code (NEC), and any local codes. The good news is that the rules primarily focus on the minimum requirements for outlet placement (by number of feet between outlets and from corners, etc.). Those minimums may be exceeded, so you can generally add outlets where necessary and desired.
Because bathrooms are wet, they come with their own specific electrical requirements, including but not limited to the following.
All outlets must be GFCIs (ground-fault circuit interrupters), to protect from electrocution. GFCI outlets prevent electrical shocks by tripping and disconnecting the circuit power if they sense an imbalance in current flow–something that can be caused by, among other things, the presence of water.
There must be an outlet placed within 36 inches of the edge of the sink.
No installation of outlets in a face-up position on the countertop.
Outlets must be on at least one dedicated circuit that doesn't include the lights, so that high-watt appliances won't trip the entire bathroom electrical system and leave you in the dark.
Outlets cannot be located above or closer than 36 inches to the bathtub.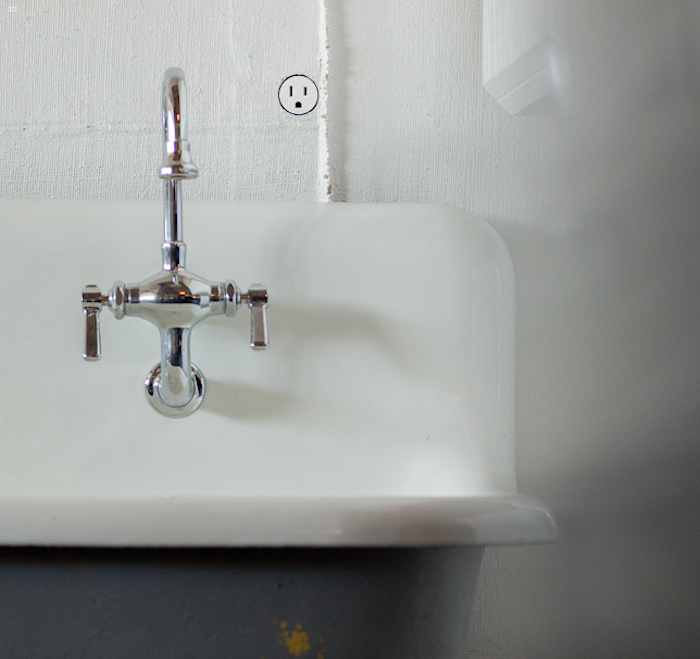 2. Assess your bathroom's power needs.
What electrical appliances do you use in the bathroom?
Outlet placement and number are important considerations. It's easy to underestimate your needs. Hand-powered grooming and cleaning tools are being replaced by high-tech, electrical devices–so try to take stock of bathroom appliances present and future.
Also consider whether electric-powered devices will be run simultaneously; if so, more circuits and outlets can be added to accommodate the load. For instance, do you have two teens who are likely to be running hair dryers at the same time? Do they also need a curling iron or hair straightener plugged-in and heating up while they're drying their hair? Plant your outlets accordingly.
Where will devices with cords need to reach?

A pet peeve of mine are hotels that place outlets where the hair dryer can't reach the mirror. Don't make the same mistake in your bathroom. Consider how and where you operate each cord-dependent appliance, and place outlets at their point of use. For some this will center around the mirror. For others, sink location is key. It's also important to locate the power so cords don't drape dangerously across water sources.
Do you share a bathroom? Locate outlets near each user to keep battles over outlet real estate to a minimum.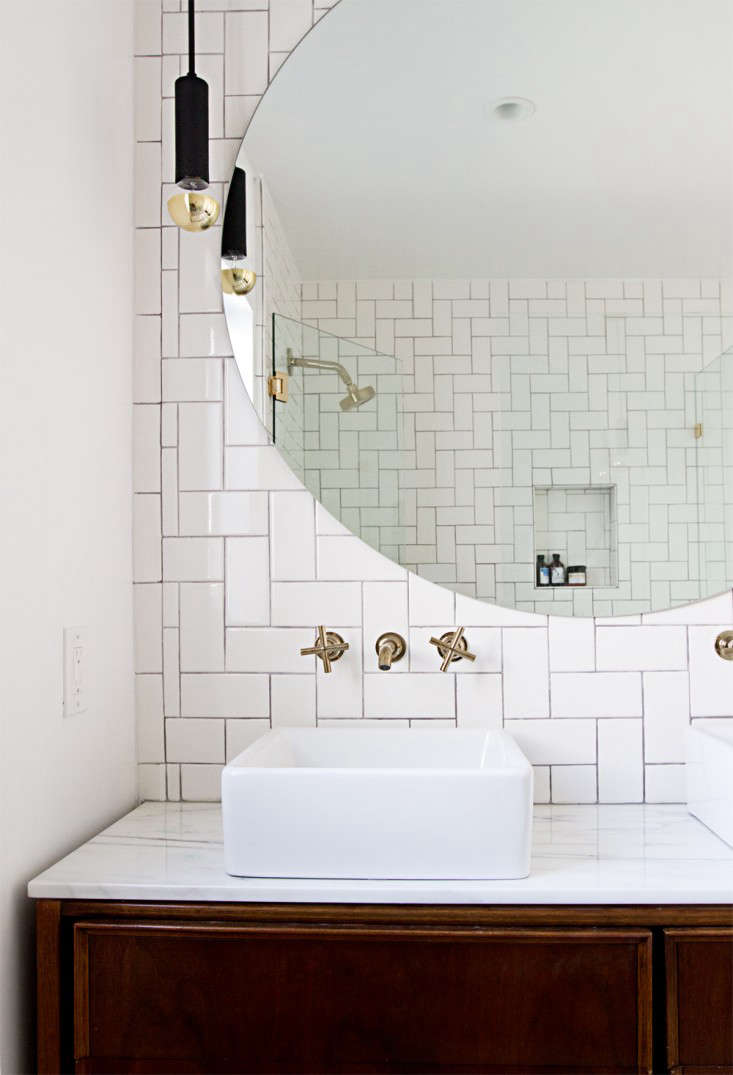 Do you have bathroom appliances that charge while not in use?
Toothbrushes, shavers, and electric skin cleaners are a few items that work cord-free but require outlets to charge while not in use. Consider placing power sources inside appliance storage areas to keep your counter clutter-free. Outlets can be installed inside cabinets and drawers, and on shelves.
How tall are you?
While code dictates distances from the sink, it offers flexibility on the height of outlet placement. To avoid deep-knee bends as part of your morning bathroom routine, position outlets in spots that make the act of plugging and unplugging comfortable.
Do you use phones and tablets in the bathroom?
As the smartphone stands in for music system, news source, and communication central, charging electronics in the bathroom is a reality. Plan accordingly: you may want to install an outlet in the baseboard near the toilet or on an easily accessible dry shelf, for example.
3. Plan with aesthetics in mind.
Small details have a large impact in bathrooms. When planning outlet placement, there are three paths to take: conceal, camouflage, or complement. In bathrooms, sometimes all three routes are taken.
Conceal
Hiding outlets doesn't have to be complicated, but it does require advance planning. With space in short supply, the best solutions pair power with storage by placing outlets in medicine cabinets, drawers, and cabinets and tucked under vanity cabinets (a solution often used in kitchens).
Camouflage
Outlets that fade into the background reduce visual clutter and improve the overall look of the bathroom. The first line of defense is to color-match outlets to the walls they're on. Other tactics: Lay outlets on the horizontal or run them with the grout lines in tiled backsplashes to minimize their profile. Also consider Flush Outlets that are barely noticeable when not in use.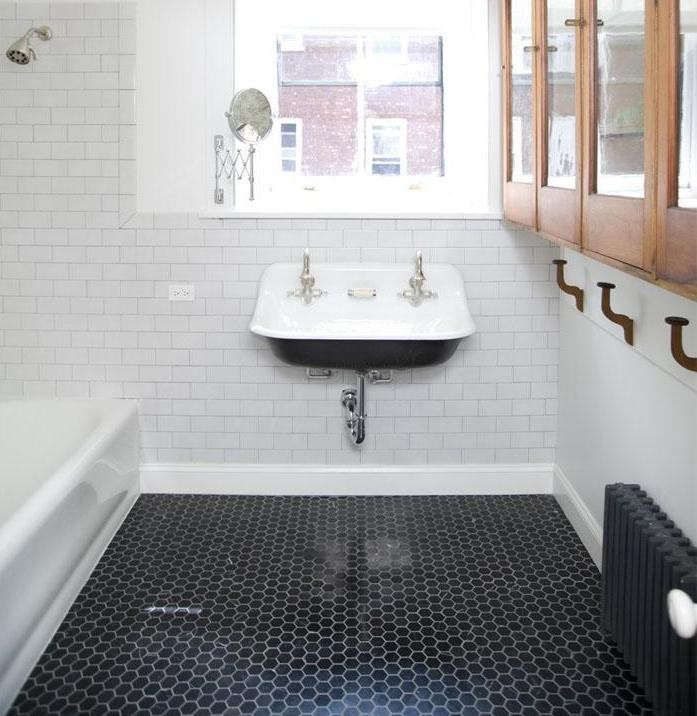 Complement
Another approach is to highlight electrical outlets, using them as a design element in the space.
Read all of our electric outlet primers:
You need to login or register to view and manage your bookmarks.