Every architect–and architecture devotee–has a library of treasured design books lovingly built up over time. Here are five welcome new additions to the shelves.
Above: A chair is like a mini building, which explains why we architects are obsessed with seating. In his quest to "design just one good chair," midcentury Danish designer Hans Wegner created more than 500 of them. Wegner: Just One Good Chair by Design Museum Denmark curator Christian Holmsted Olesen documents the process; $50.56. UK readers can find the book on Amazon.co.uk for £45.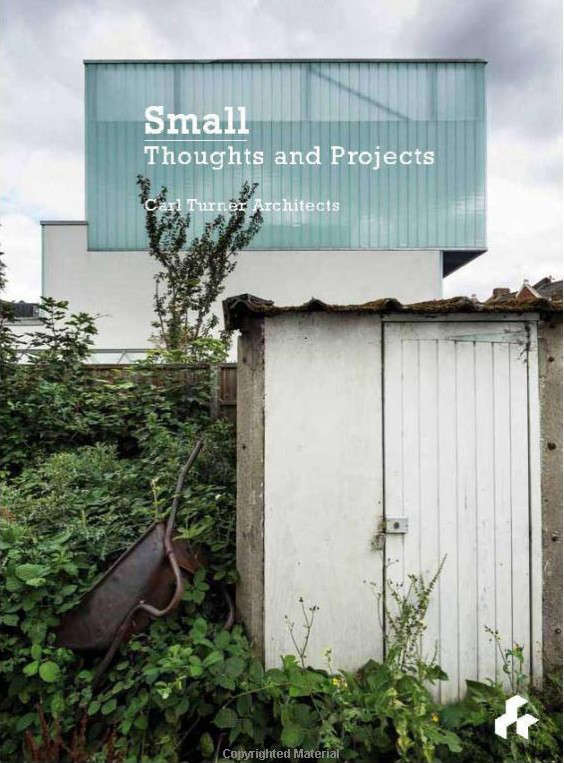 Above: Building Design Architect of the Year 2013 Carl Turner's monograph Small: Thoughts and Projects ponders the delivery of low-cost buildings that have a high impact; $20.90. In the UK the book is available through Amazon.co.uk for £14.05.
Above: With over 2,000 images and documents, many previously unpublished, Le Corbusier Le Grand is the definitive book on arguably the greatest architect of the 20th century–a must-have for every architect's library; $41.89. UK readers can find the book on Amazon.co.uk for £29.14.
Above: Philip Johnson may have put New Canaan, Connecticut, on the architectural map with his Glass House, but he wasn't the only modern architect paying homage to the Bauhaus in this leafy suburb. Midcentury Houses Today documents the legacy of architectural masters such as Marcel Breuer, Landis Gores, Eliot Noyes, and Edward Durell Stone, who left their mark in New Canaan, and, most interestingly, the book looks at how these houses are lived in today; $40.90. In the UK, the book is available through Amazon.co.uk for £52. 
Above: Architect of the Bank of England and the Dulwich Picture Gallery, Sir John Soane's own home in Lincoln's Inn Fields is on the tour of every architecture student who comes to visit London. Originally published in 1999 and newly back in print this year, John Soane, Architect: Master of Space and Light explains the genius behind this 18th-century innovator; $47.98. Readers in the UK can find the book at Amazon.co.uk; £36.
More ideas? See Gift Guide for the Architect 2013 and Gift Guide for the Architect 2012.
And on Gardenista, go to Gift Guide: Best Books for Garden Lovers.
You need to login or register to view and manage your bookmarks.