Film and television director Steve Barron became a hemp farmer and an eco activist at age 60 when his first grandchild was born. "The plan," he says, "was to try to contribute something to our world, our planet." Wanting to show the unexplored possibilities of his crop as a natural building material and carbon sink, Barron constructed his own home out of corrugated paneling made from hemp fiber. The resulting carbon-neutral compound at Margent Farm in Cambridgeshire, England, is one of our favorite projects featured in Remodelista: The Low-Impact Home.
Fittingly, the first customer for Margent Farm's hemp cladding is Common Knowledge, an emerging social enterprise in Country Clare, Ireland, with a mission to "empower people with the skills for an affordable, sustainable, and happy home." The nonprofit was founded by four friends with backgrounds among them in sustainable architecture and building, and a desire to impart DIY skills: Common Knowledge hosts practical workshops in bricklaying, carpentry, and energy efficiency, among other things.
Recently, in its effort to make housing more affordable and adaptable, the team designed its first Tigín, Gaelic for a tiny home, and has begun teaching groups how to construct their own. Composed of natural, tactile materials, including cork, Common Knowledge's compact dwelling is on wheels, so it can fit  just about anywhere. Join us for a trailer tour.
Photography by Shantanu Starick, unless noted, courtesy of Common Knowledge.
Common Knowledge emphasizes its goal is not to make products but to teach how to "build, make, and mend as a way to empower people to take action on the housing and climate crises."
The structure has what Common Knowledge describes as a "customized electrical system, adaptable to both off-grid and mains power supply." The group says intended uses for its tiny home vary:  most people are "looking to use them as their principle residence, with 10 percent seeking to use them as a meanwhile residence during a self-build, and another 10 percent looking to purchase them for their children to help them escape the rent trap." The houses are also ideal as vacation retreats, guest quarters, and backyard offices.
As for the choice of gas for the cooktop and hot water system, Common Knowledge co-founder Harrison Gardner explains: "we went with gas to lessen the electric load in a potential off-grid scenario. About half of our prospective buyers have suggested they would like to operate the Tigín off the grid and the electricity and subsequent square meters of solar panels and wind energy would be huge for such a tiny space. Probably as big as the house! So we looked to the gas option and future of gas as it heads towards renewable and regenerative sources."
"When designing the Tigín, we took into account sustainability, affordability, and the feel that each decision would give the space. Being a mobile structure, we also needed to consider weight, size and dimensions," says Fionn Kidney, one of Common Knowledge's founders. "We showcase sustainable materials as we strongly believe they should be more widely used. It's difficult to build sustainably, affordably, and create a home that feels right, but we believe this design offers a strong resolution of all three."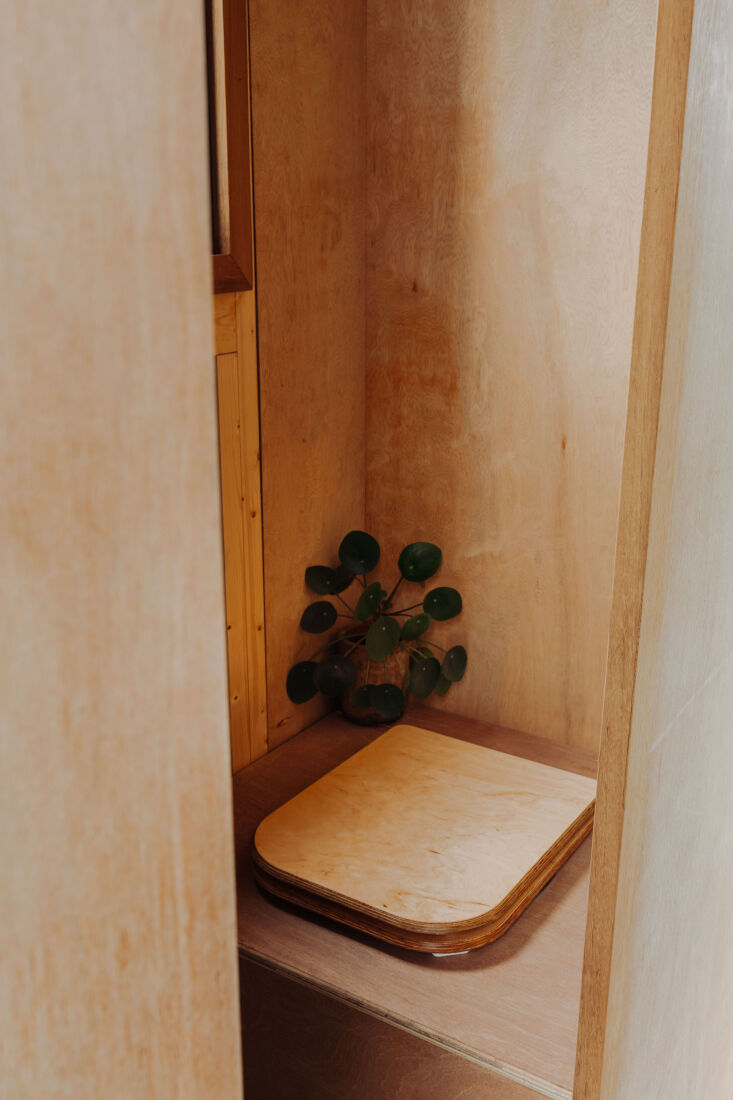 Follow Common Knowledge @common_k_.
For more tiny house inspiration, see:
(Visited 352 times, 2 visits today)