If you needed another reason to visit Portugal, here's one: Cucumbi, a four-room, three-apartment guest house on an organic farm, run by husband and wife Catarina and ToZé, and just opened a few months ago. But you'll have to venture a bit to find it. The house, which formerly belonged to the couple's family, is located in the rural village of Barrancão where, the couple reports on the guest house website, "once a week they have a public transportation to the city, three times a week the baker delivers some bread."
Inside are rustic, earth-toned interiors left sparse—white walls, concrete floors, simple linens and natural textures, artful gatherings of dried leaves, and unexpectedly oversized light fixtures—all designed by Lisbon-based Sofia Albuquerque. Join us for a look.
Photography by Sanda Vuckovic via Cucumbi.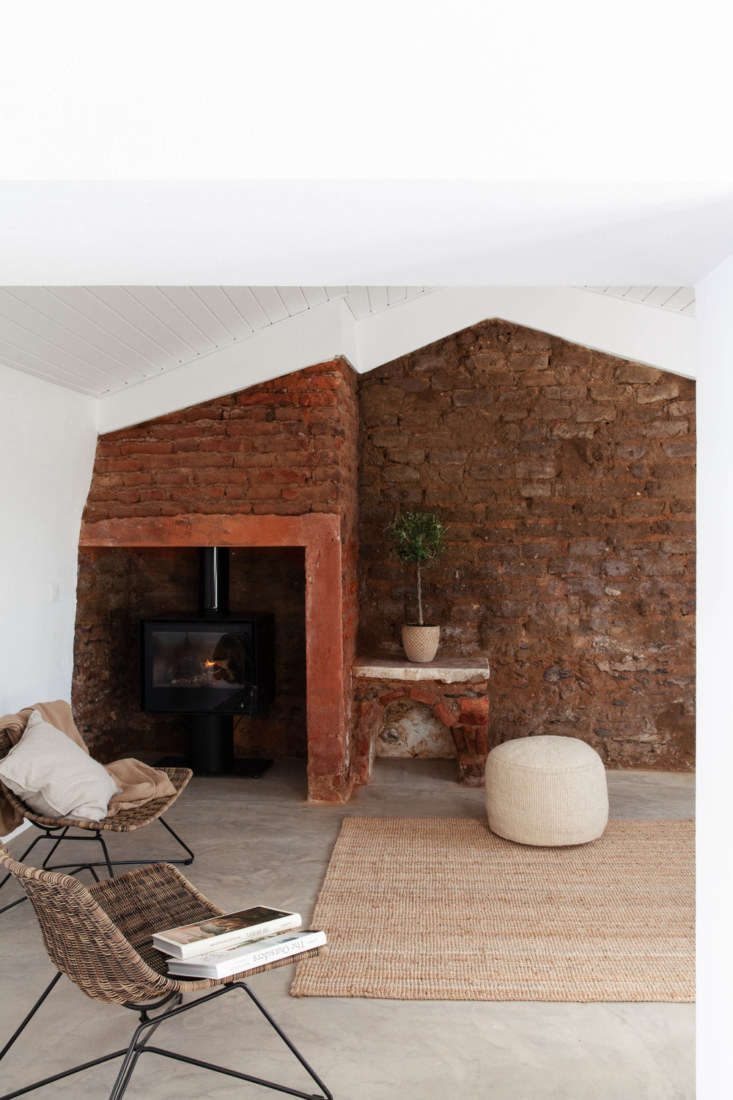 Above: Details in the guest rooms, where branches are hung in lieu of closets. (For more, see The New Rusticity: 11 DIY Ways to Use Branches Indoors.)
Follow @cucumbihotel on Instagram for more. And check out a few more favorite properties in Portugal:
(Visited 1,056 times, 2 visits today)