The cafe that has us wanting to book a ticket to Paris looks, surprisingly, very little like Paris: Café Ineko, a laid-back tea house with cane furniture, spigots set charmingly into the wall, and cool stonework, feels more South of France than where it is, on Rue des Gravilliers in the capital's Third Arrondissement. Owner Ines de Villeneuve (the former merchandising director at Luis Vuitton) and her life partner, interior designer Francois Champsaur, wanted to design a place in the middle of the city that felt like Champsaur's native Marseille and Provence: "a place with a Mediterranean touch, 'cabanon' spirit, full of light and authentic materials like plaster, wood, and furniture from the flea market," de Villeneuve says. When they found an abandoned former bakery just north of the Marais, the couple undertook six months of renovations to transform the run-down "long dark corridor" into a bright cafe with three distinct spaces and styles. At the front, a terrasse of sorts, de Villeneuve says, "which invites people to enter." Here are 11 ideas to steal.
Photography by Alison Engstrom for Remodelista.
1. Make a first impression.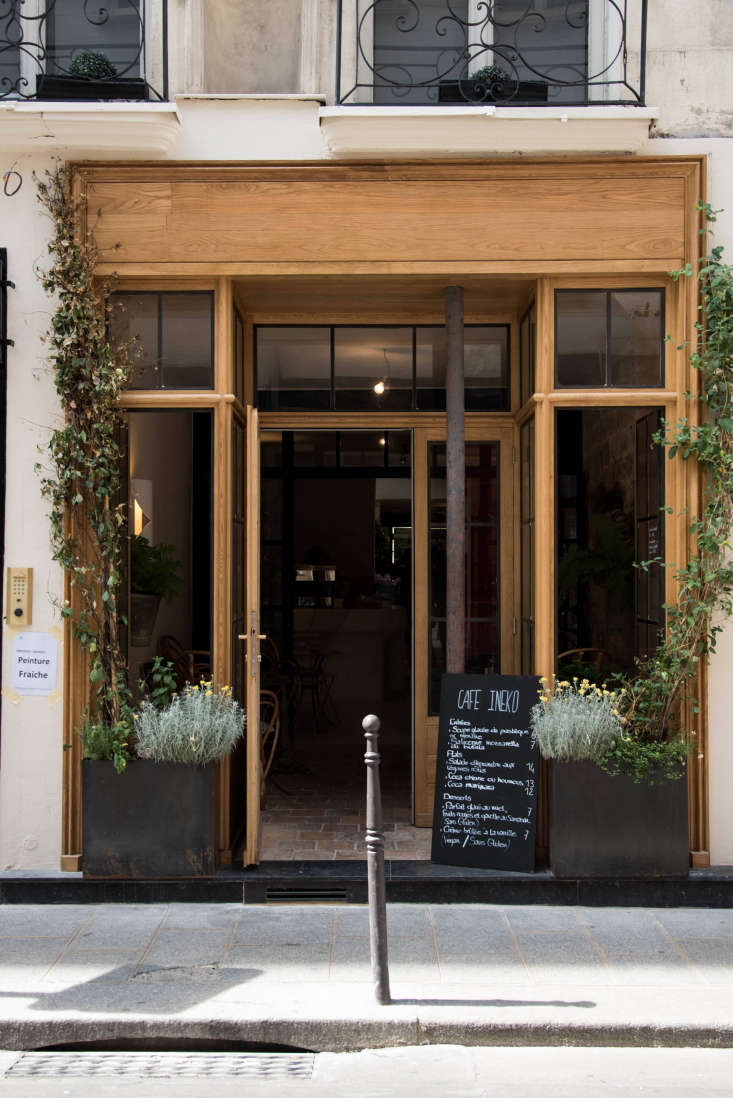 2. Mix and match garden furniture, indoors.
3. Take cues from greenhouses.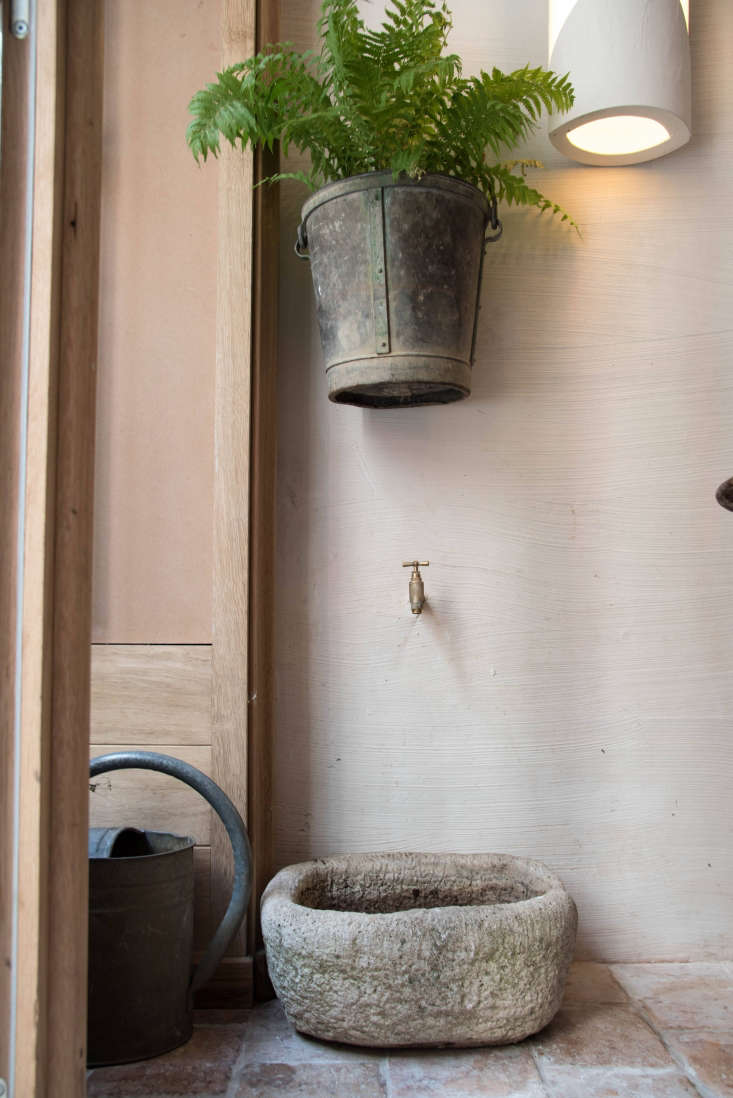 4. Curate a high/low mix of tableware.
5. Evoke vintage summer with caned furniture.
6. Add a well-placed spout or two for intrigue.
7. Nurture good bones.
8. Forget gallery walls: Make a statement with small details.
9. Stack, rather than lay out, tableware.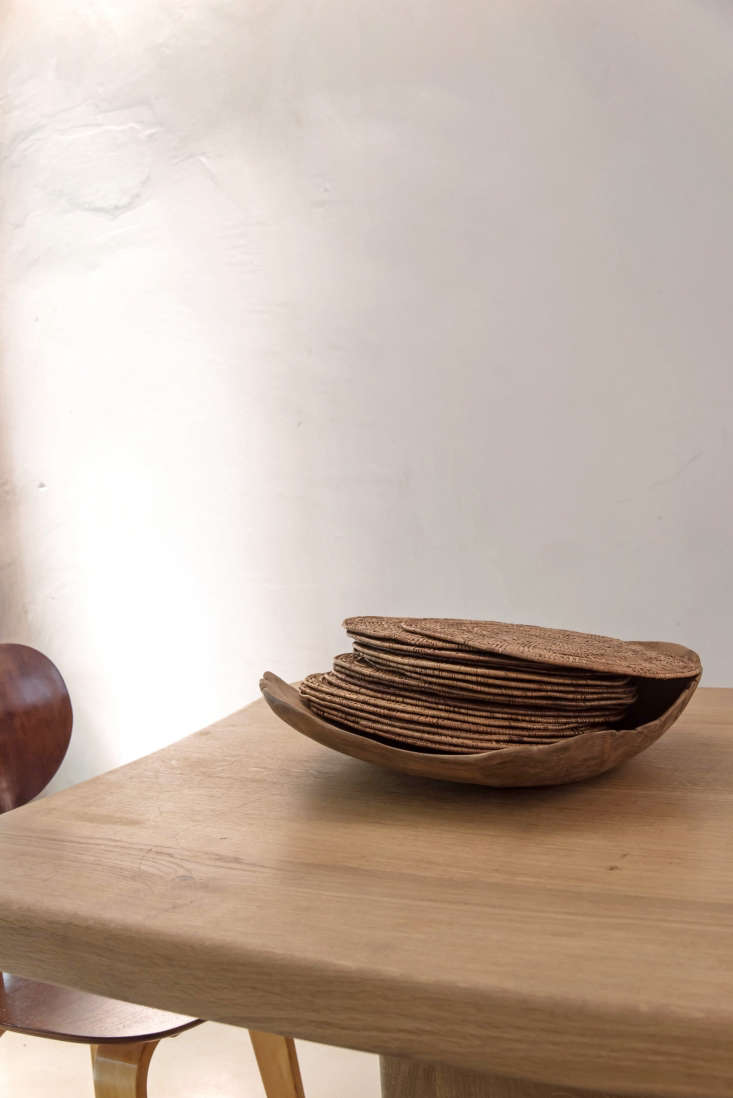 10. Invest in artisan-made flatware.
11. Embrace quirk.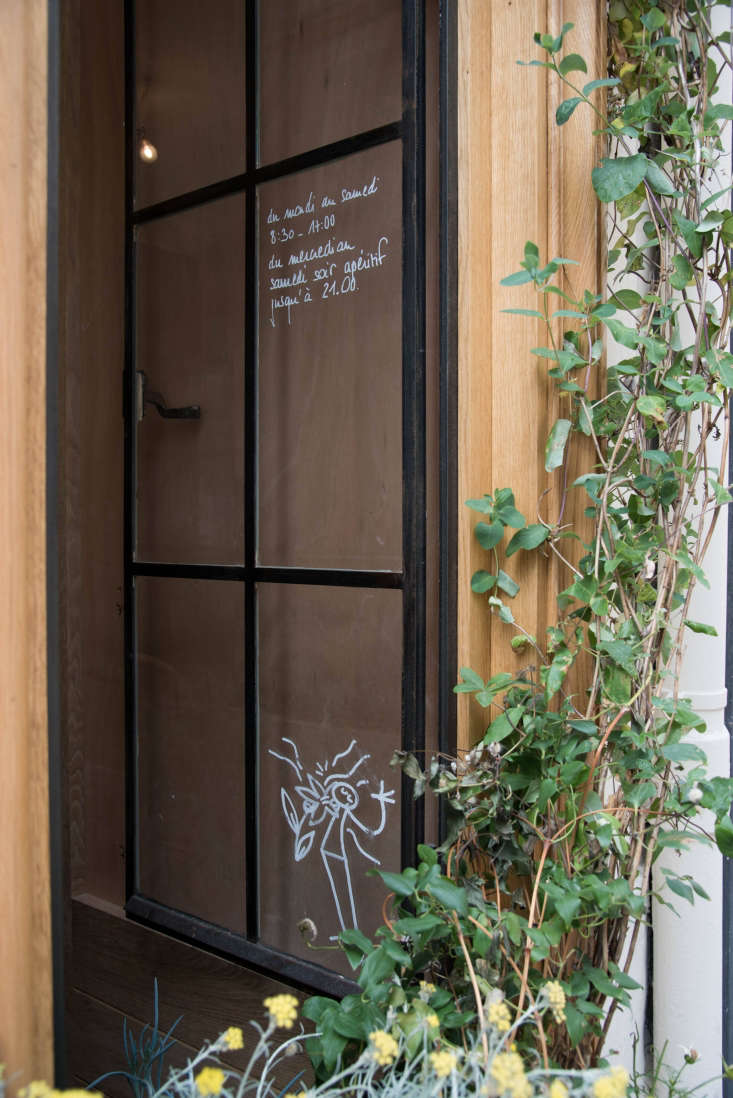 More design ideas to steal from our favorite restaurants:
You need to login or register to view and manage your bookmarks.