Rivka Baake and Wilfrid Kreutz live in an old brick warehouse in Hanau, near Frankfurt, Germany, where they make glittering brass and copper mobiles. We've been spotting—and admiring—their delicately balanced constructions all over Instagram, and wondering about the story behind them. Their mobiles, they tell us, are inspired by Alexander Calder's moveable sculptures (the term "mobile" was coined by Marcel Duchamp in his description of Calder's free-moving creations back in 1931, long before mobile had anything to do with technology; Hypermobility, a show of Calder's live-action works is currently on view at the Whitney Museum in NYC).
Baake and Kreutz began their business, Lappalainen, by selling vintage furniture and fell into their current specialty by demand: "We made our first mobile for our own living room," says Baake, who has a background in art history. Kreutz, a trained silversmith, applied the same skills he uses in creating flatware and bowls to that prototype. "Our friends liked it so much that we got our first orders. Nowadays, vintage furniture has been put to the side because we're currently too busy making mobiles and sending them all over the world"
Styling and photography by Studio Oink, courtesy of Lappalainen.
The couple work in tandem and still construct every mobile by hand: "We work step by step: The brass or copper is cut, sanded, soldered, and then polished."
The mobiles are for sale via
Lappalainen
—a Finnish surname borrowed from a visiting friend when the couple's business needed a name—and also the Lappalainen shops on
Etsy
and
eBay
. Shipping charges to the US are very reasonable—$12.28 for this model.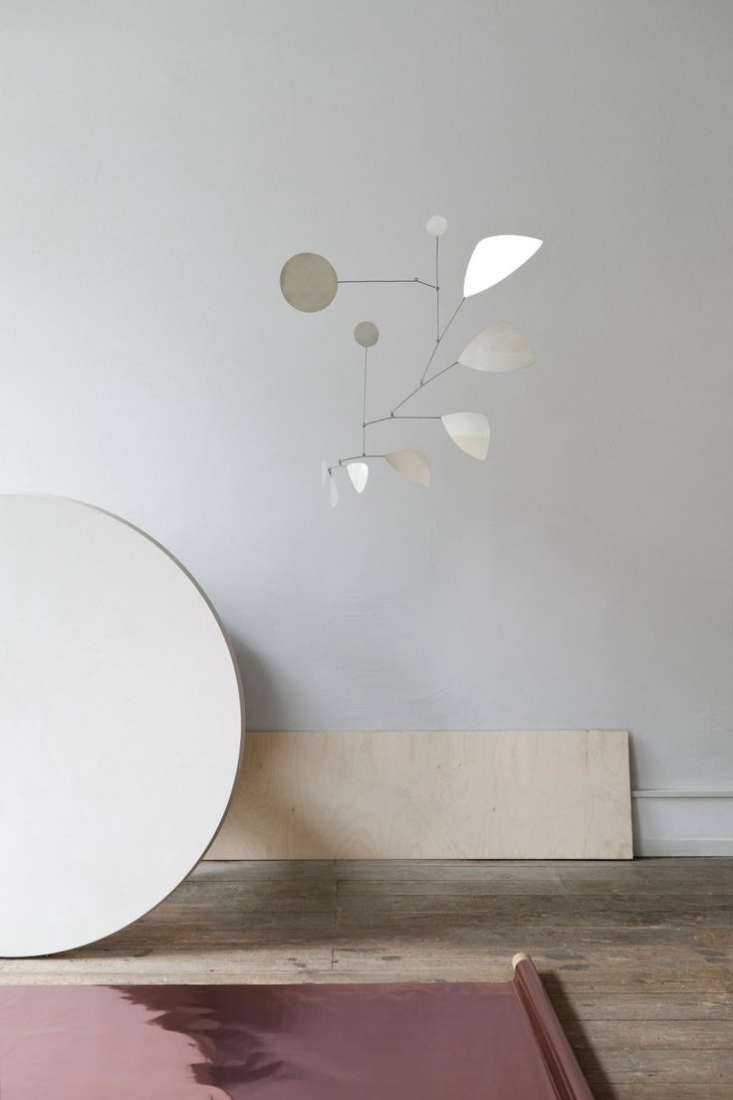 N.B.: All photographs (and sets and styling) shown here are by Studio Oink, another multitalented design duo—and Remodelista favorite. See their interior design work in 
Happiness at Home
and 
An Earthy and Ethereal Apartment Makeover
Stay tuned: Baake and Kreutz are currently at work developing a Lappalainen lighting collection. Follow them on Instagram at
@lpln.de
.
For more inspiration, browse our Art & Design archive, including:
And on Gardenista, take a look at Dutch Painter Maaike Koster's Portraits of Houseplants.
(Visited 42 times, 1 visits today)