Since the days of Art Nouveau Paris, the poster has been the affordable, low-commitment way to introduce art to a room: Who didn't grow up with a framed museum print or three? I myself received my first art history lessons during my weekly pilgrimages to the great poster department at the Harvard Coop in Cambridge, Massachusetts. But it's been years since I've had posters on my wish list—until now.
Of late, I've been noticing a revival of stylish art posters and prints. In particular, I like the bold geometrics coming out of Scandinavia (and kindred design studios elsewhere). Look no further for easy-to-live-with fields of color. Here are favorites from six sources plus some simple, tape-free approaches to hanging these prints; no trip to the frame store required.
The Poster Club
The Picture Room
Paper Collective
The print is available in two sizes: 30 by 40 centimeters, €29 ($30.99) and 50 by 70 centimeters, €45 ($48.10). Like the Poster Club, Paper Collective also sells its prints through a number of retailers. This photo is via Dowse, an art print shop based in Hove, England, that offers Wrong Geometry in the 50-by-70-centimeter size for £55 ($69.72).
The print is Wrong Geometry 02; 30 by 40 centimeters, €29 ($30.99) and 50 by 70 centimeters, €45 ($48.10).
Studio Esinam
Studio Esinam's prints are also sold by the Finnish Design Shop, as are a number of other Scandinavian posters. Colors No. 3 is $84.
Playtype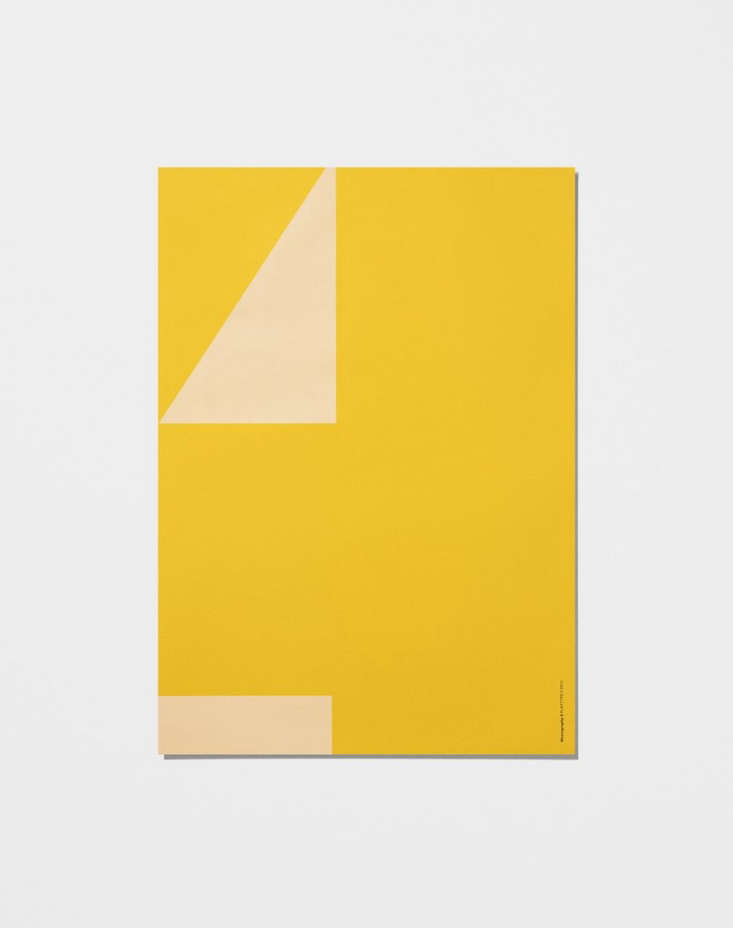 Hues & Fables
Hanging is easy: Take a look at Six Simple Ways to Hang Art.
Take a look at more of our Trend Alerts, including:
You need to login or register to view and manage your bookmarks.