We love clusters of vintage glass bottles; the way they catch and filter light, as in this photo by Anna Gustafsen.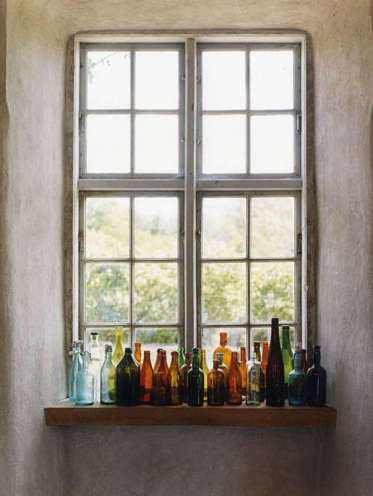 Below:  Jeff and Holly Noordsy specialize in early American bottles and glass. We especially like this collection of utility bottles.
Below: An online store called Bottle Nut has this freeblown chestnut flask, which stands 5.5 inches tall, on offer for $150.