In partnership with Bosch Home Appliances, we're spotlighting a new modern kitchen in a historic row house in Somerville, Massachusetts, by interior designer Chris Greenawalt of Philadelphia's Bunker Workshop. As a designer who has worked extensively in the northeast, Greenawalt knows a thing or two about marrying modern functionality with historic character—and Bosch is always his first choice for kitchen appliances.
Although they were initially charmed by the historic details of their newly purchased, 19th-century Italianate home, Greenawalt's clients quickly discovered the realities of Victorian living. "The interiors were a hodgepodge of tiny, disjointed rooms," the couple says. "The ceilings were three different heights, the floors were three different materials, the space was dark, and there was very little storage." To remedy the situation, they turned to Greenawalt, who created a more unified, functional space with a modern kitchen as its centerpiece.
Photography by Joyelle West for Remodelista. Styling by Justine Hand.
My clients wanted "a space that they could grow into; something modern, but that wasn't too cold," Greenawalt says. "This was never going to be a problem, considering the existing warm, historic materials."
After extensive research, the couple settled on an induction cooktop. "It cooks evenly, you can pinpoint the temperature, and the Speed Boost feature lets you boil a big pot of water in 60 seconds," they say. "Plus it's easy to clean and the cooktop only heats up the area directly beneath a pan instead of the entire burner."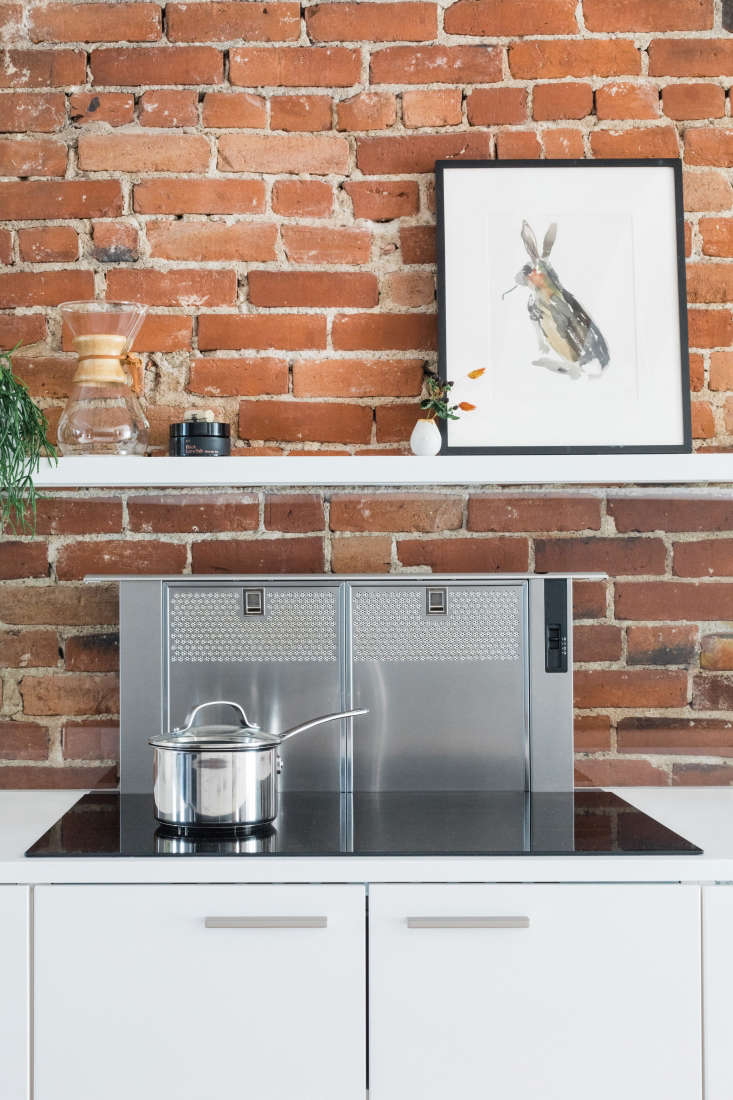 "We didn't want a big hood protruding from the ceiling," the homeowners say. "So the Bosch downdraft/recirculation combo was a great design solution for us, and the performance has exceeded our expectations."
"I like to use panels on my appliances," he said. "The Bosch fridge allowed us to keep our built-in look and remain within budget." The brushed steel Bosch refrigerator handles nicely complement the Schwinn satin nickel hardware.
When he worked for a modern housing developer early in his career, Greenawalt says, "We chose Bosch for appliances because buyers trusted its reputation, the look aligned with our aesthetic, and most importantly, we wouldn't get calls about broken appliances. Today, I'm working directly with clients and still recommend Bosch."
For more information, visit Bosch Home Appliances.
You need to login or register to view and manage your bookmarks.