Some of my fondest memories of growing up in southern Sweden include visits to my best friend's summer cottage in Skummeslövsstrand, on the coastline of southern Sweden. The red cottage has an open living area with a stand-alone fireplace, two sheepskin-covered lounge chairs, a small but high functioning galley kitchen, and a bedroom with two sets of bunk beds.
Now that I live in the United States, I understand why the Nordic summer escape is the envy of the rest of the world. But, in truth, you don't have to head to the archipelago to capture the experience: Plenty of the best areas are simple and easy to translate.
1. Dare to go dark.
Until recently, red was the de facto cottage house color, but lately we've been noticing a trend of summerhouses painted or stained in shades of black. Why? Because greenery looks especially great against a dark curtain. So does outdoor furniture. Black is becoming. For more, go to Gardenista for Black Houses: The Pros and Cons of a Dark Painted Facade and Trend Alert: Black Fences.
2. Let life revolve around the hearth.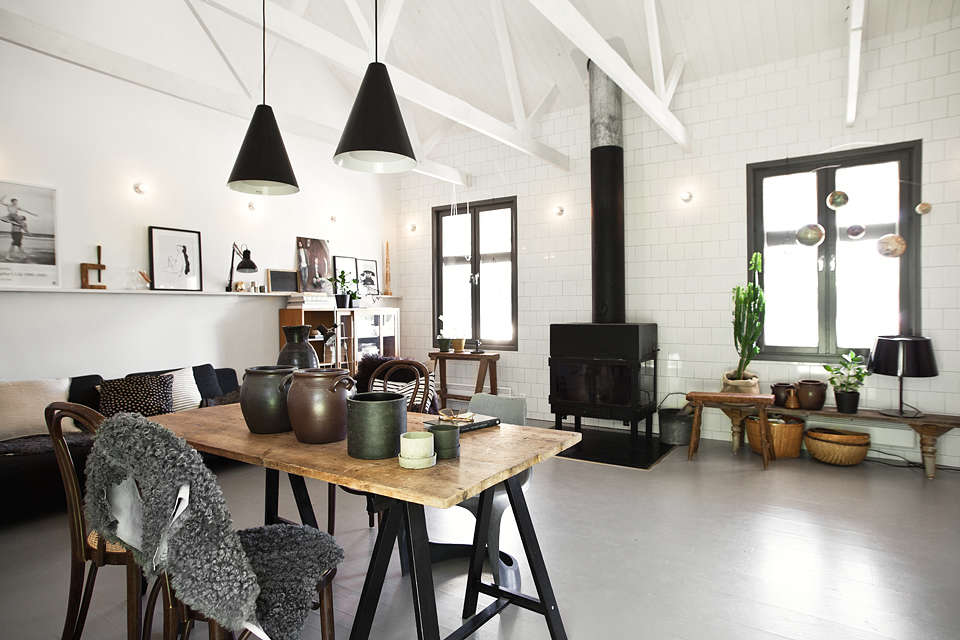 A very popular feature in Scandi summer homes is a freestanding fireplace that heats the entire living area. Not your grandmother's stove, the latest generation of wood heaters offer fuel efficiency and lower emissions, making them both powerful and environmentally responsible. For ideas, see 10 Easy Pieces: Freestanding Woodstoves.
3. Create a shipshape look with paneling.
White-painted shiplap paneling is common in Scandi woodland cabins and coastal cottages as a clean-lined and cozy finishing touch. To learn more, see Expert Advice: The Enduring Appeal of Shiplap and Remodeling 101: The Ultimate Wood Paneling Guide with Jersey Ice Cream Co.
4. Join the sheepskin brigade.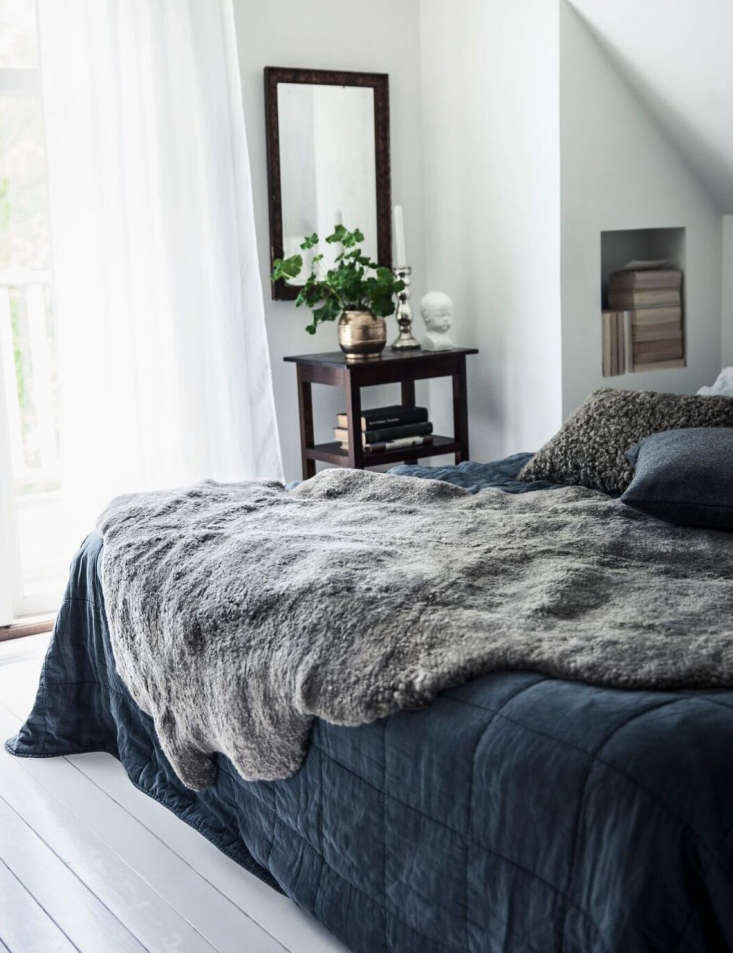 Scandi summer nights get chilly. Layering beds and chairs with sheepskins, that longstanding Scandi touch, adds warmth and lends the austere rooms a vitality.
5. Build beds wherever you can.
A setup that saves a lot of space and works well for visiting crowds, bunks (with under the bed storage) are another Nordic cottage staple.
6. Use shelves in place of furniture
Summer cottages are typically tiny with little wiggle room in the bedrooms. Skip the bedside tables and instead use a favorite Scandi device: wall shelving as storage.
7. Bathe with a view.
Once summer finally reaches the Nordic countries, Scandinavians do as much living out in the open as possible. For more plein-air bathing, see Outdoor Showers: 20 Ideas for Bathing en Plein Air and Hardscaping 101: Outdoor Showers on Gardenista.
8. Let it all hang out.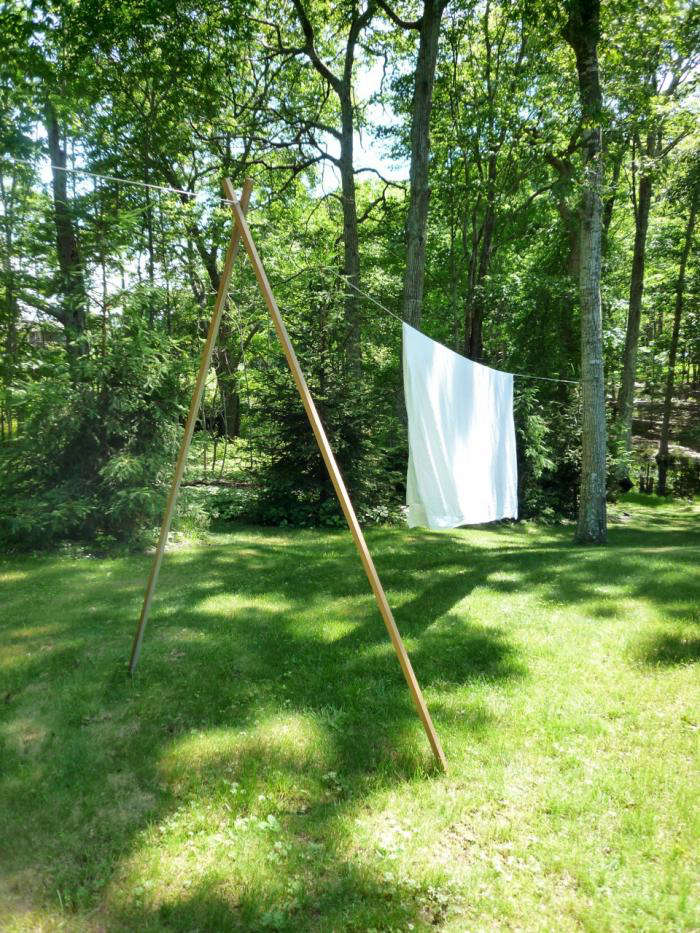 Dryers are unusual and unthinkable in Scandi summer places. Make like a Scandinavian and hang your linens outside to dry instead.
9. Add a Dash of Sunny Yellow
N.B. This post is an update; the original story ran on June 12, 2015.
For more Scandi style, see:
(Visited 1,016 times, 2 visits today)