When it comes to appliances, sacrificing inches shouldn't mean sacrificing style (or quality). For compact kitchens in need of a narrow gas range, here are our favorite 24-inch models.
N.B.: For larger models, see our post 10 Easy Pieces: Freestanding 36-Inch Kitchen Ranges.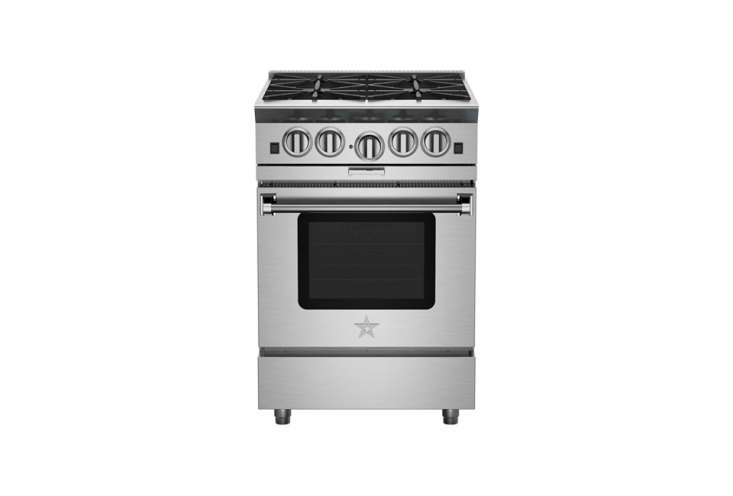 For more on kitchen ranges:
Finally, get more ideas on how to evaluate and choose your kitchen range or oven in our Remodeling 101 Guide: Kitchen Ranges & Ovens.