Anyone who has undergone a kitchen remodel will be familiar with the moment-of-truth decision: which range to install (the hearth of the house). At Remodelista, we collectively favor the six-burner, 36-inch professional-style range (space and budget allowing, of course). If you can swing it, it's worth spending money on a high-quality range that will last for decades. Here are our top choices based on personal experience, consumer ratings, reader comments, and recommendations from experienced kitchen appliance professionals. Have a favorite range not listed here? Weigh in below.
NB: While we have listed online retailers, note that several brands we've included can only be sold in the state where the appliance will be installed. Visit manufacturer websites to locate dealers in your area.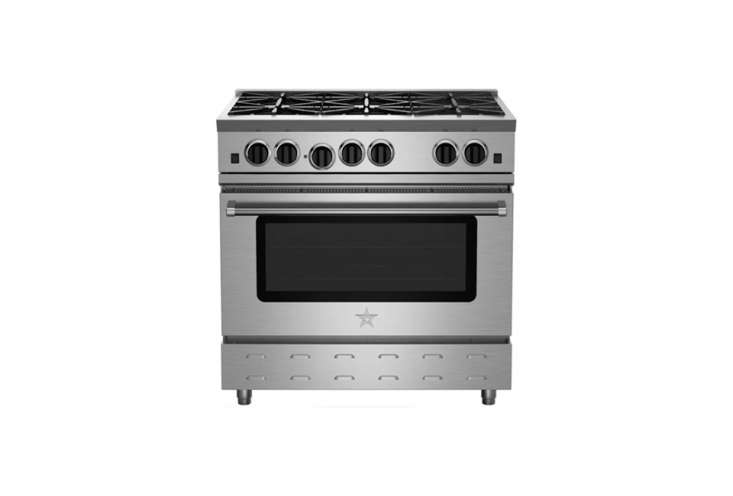 For more kitchen ideas and inspiration, see our favorite kitchen furniture.
Finally, get more ideas on how to evaluate and choose your kitchen range or oven in our Remodeling 101 Guide: Kitchen Ranges & Ovens.
(Visited 412 times, 4 visits today)