My kitchen in Brooklyn, New York, is actually an entryway. When the apartment was remodeled, the kitchen was obviously an afterthought; it's smashed between the bathroom and the front door. Forget counter space! We don't have any. What we do have with is 15 or so inches of backsplash height to work and a tight budget. That's where Ikea's Grundtal Series comes in handy.
Back in 2008 we wrote about Open Rail Storage Systems on Remodelista, and the budget system that continues to endure six years later is the Grundtal Series, which comes in a classic brushed stainless steel finish and includes everything from the rail-and-S-hook system to a hanging dish drainer and magnetic knife rack. Given its price (the most expensive component is $26.99), it is remarkably appealing. Here we've rounded up 10 kitchens that use the Grundtal series in creative ways; it looks so good, you wouldn't guess it came from a big-box store.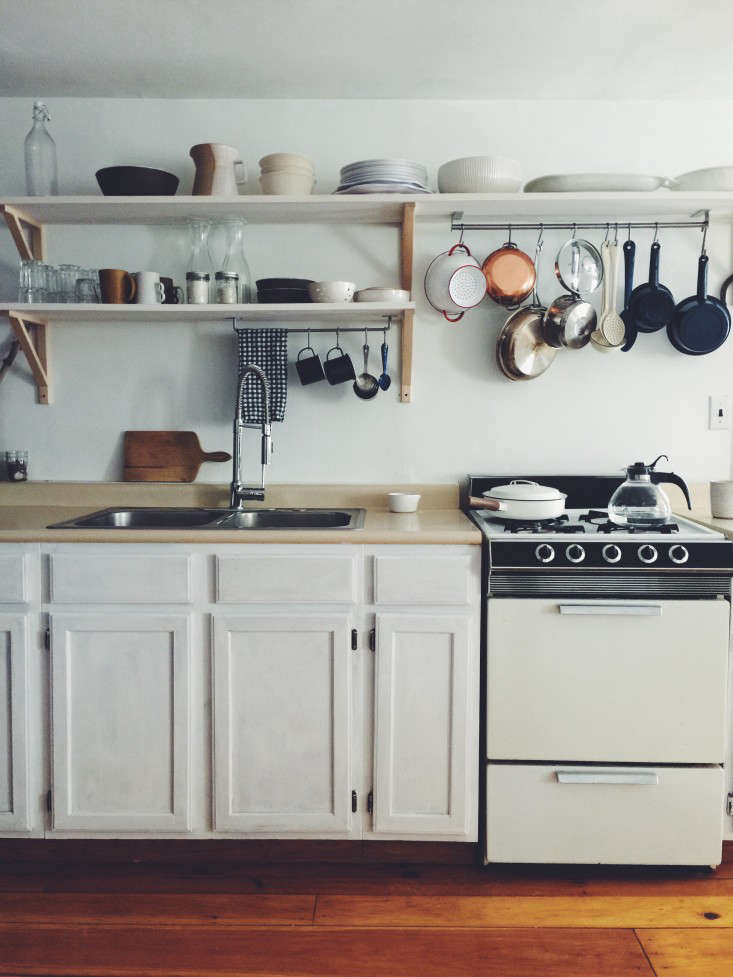 For more Ikea-related stories, explore our past posts:
Finally, get more ideas on how to improve your kitchen storage and organization in our Remodeling 101 Guide: Kitchen Storage & Organization.
N.B.: This post is an update; the original story ran on September 17, 2014.
You need to login or register to view and manage your bookmarks.