We may have minimalist leanings here at Remodelista, but we're eternally inspired by the colors and patterns of India. This week, as things start to leaf around us, we're diving in and devoting an entire issue to the pleasures of design in India–and its stylish echoes around the world. Here are some of the highlights.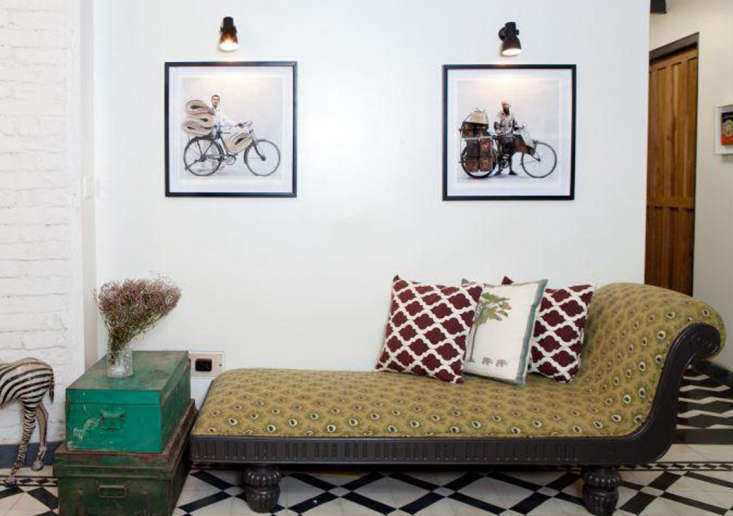 Today we're checking into India's answer to the Ace hotel: a new place to stay in Mumbai's emerging Colaba neighborhood with 20 rooms that pay homage to Bombay's bohemian past.
Looking for an ideal way to store leftovers and tote lunch? In her new weekly Tuesday column Object Lessons, Megan Wilson salutes the tiffin tin.
Dishoom may be set in London (it has locations in Shoreditch and Covent Garden), but its design, menu, and beating heart come from the all-day Persian cafes that once filled Bombay.
There are many Indian wood-block printed fabrics that we like–but few that we like as much as the labor-intensive kalamkari designs made by Les Indiennes. Today, Christine will be presenting the Hudson, New York, company's newest patterns for table and bed.
Monica Patel Cohn makes caftans and tunics from hand-woven Indian textiles (intrigued by this example? see Caftan Chic).  On Friday, stay tuned

 for her insider advice on where to shop, eat, and stay in Delhi.