Our choice for the fail-safe holiday present? A beautifully photographed cookbook, appealing to both the aesthetically- and culinarily-oriented set. Here is our edit of the latest crop of cookbooks for the holiday season.
(Please note that we're fans of local bookstores, but for the sake of convenience, we've linked to Amazon here.)
Above: Not just for the vegetarian, Alice Hart's vegetable-forward cookbook The New Vegetarian is currently available through Amazon UK for £10 ($12).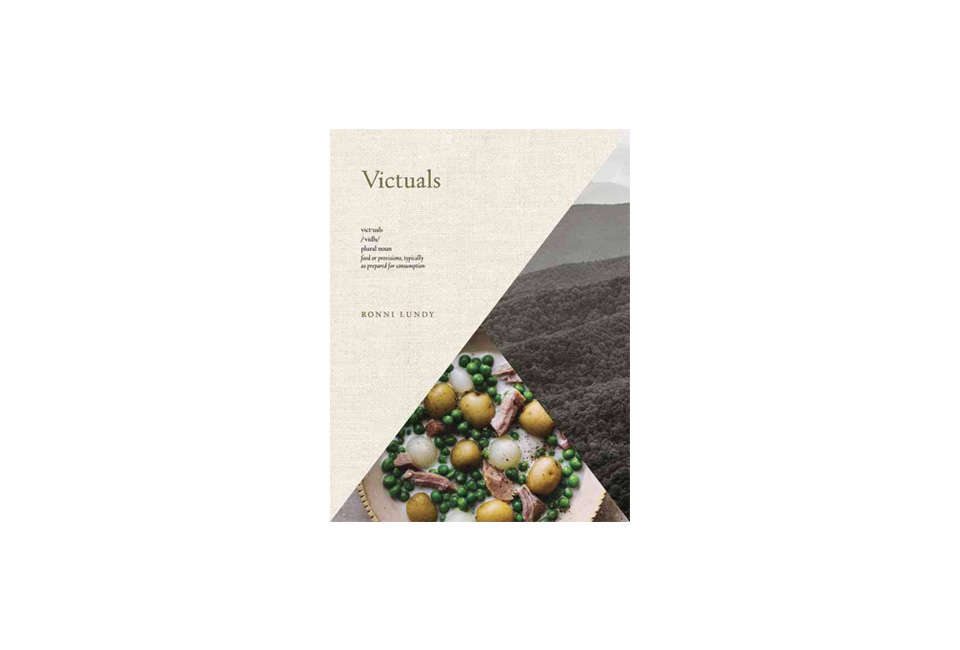 Above: Victuals: An Appalachian Journey, with Recipes delves into the cuisine of the mountain South; $21.56 at Amazon.
Above: Everything I Want to Eat: Sqirl and the New California Cooking is a new cookbook from Jessica Koslow of LA restaurant Sqirl. It includes the restaurant's cult dishes, including the life-changing sorrel rice bowl, as well as jam-making and butchering instructions (plus some of the best art direction we've seen in a cookbook yet); $27.74 at Amazon.
Above: A cookbook centered on the abundance of farmers' market vegetables, Dandelion & Quince: Exploring the Wide World of Unusual Vegetables, Fruits, and Herbs offers guidance, tips, and advice on cooking with less common produce varieties; $21.79 on Amazon.
Above: From Clare Lattin and Tom Hill of Ducksoup, a happening restaurant in Soho, London, the Ducksoup Cookbook is all about the details that make each dish: burned lemon, toasted nuts, larder specialties, and more. It's £10 ($12 USD) on Amazon UK. For more on their sister restaurant, see our post Restaurant Visit: Communal Tables and Biodynamic Wines at Rawduck in Hackney. Lattin and Hill also make ceramics: Earth, Milk, and Tree: Stoneware Ceramics from a London Chef.
Above: The debut cookbook from Brooklyn restaurateur Andrew Tarlow and Diner Journal editor Anna Dunn, Dinner at the Long Table, is a guide to casual cooking for small gatherings and large celebrations alike; $40 on Amazon.
Above: Famed British cookbook writer Diana Henry's latest book, Simple: Effortless Food, Big Flavours, is a set of simplified recipes ideal for midweek cooking; $19.87 at Amazon. You can find a signed copy at Food52 for $33.
Above: LA juice shop owner Amanda Chantal Bacon recently came out with The Moon Juice Cookbook. The book includes 75 raw food, drink, snack, and sweet recipes; $30 at Moon Juice.
Above: The Del Posto Cookbook from the restaurant's chef Mark Ladner and Mario Batali seeks to redefine Italian cooking in America by way of new recipes and photography inspired by 16th-century still-life paintings; $41.23 on Amazon.
Above: Julia Turshen's cookbook, Small Victories: Recipes, Advice, & Hundreds of Ideas for Home Cooking Triumphs, features lovely photography by Gentl & Hyers; $21.84 at Amazon.
If you missed our list last year, here's a look: The Best Cookbooks for Holiday Gifts, 2015 Edition.
You need to login or register to view and manage your bookmarks.