Copenhagen gallery owner Tina Seidenfaden Busck is a master at the unexpected mix. In her world, stripes collide with florals, Noguchi lanterns mix with grandmotherly table lamps, Aalto stools are paired with Victorian fainting couches—and it all manages to look extraordinary.
Back in 2011, Tina opened The Apartment, her influential design showcase set in a restored early 18th century apartment styled as living quarters, all of it for sale. The setup changes frequently—in 2014, we featured Ilse Crawford's Residency at The Apartment. What remains a constant is Tina's penchant for pairing pattern with pattern and the rarefied with the homey. More recently, she took over a second apartment in the same building in Copenhagen's Christianshavn and dubbed it The Residence. Available to rent, it has two bedrooms, a drawing room, dining room, and bright kitchen, all furnished with things that caught Tina's roving eye. If you like what you see, you can buy it—Tina's online gallery is open for business and she has much more waiting in the wings.
Photography courtesy of The Apartment DK.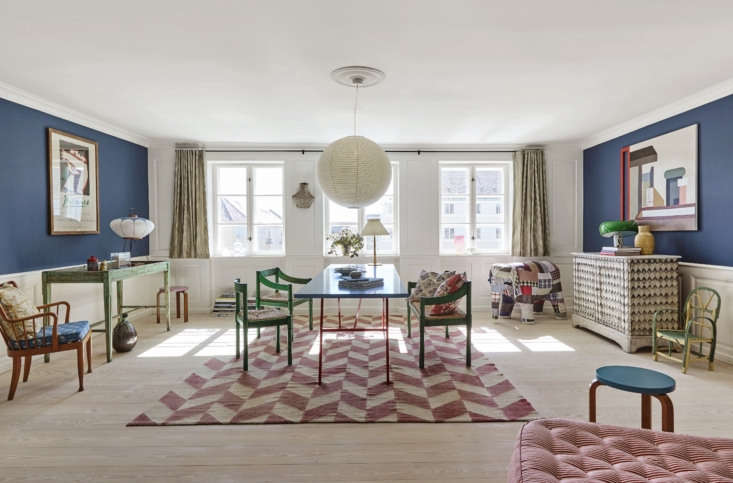 Shown here, The Residence dining room, which doubles as a work space. The windows overlook a canal and church spire.