These glass water bottles, inspired by their plastic disposable counterparts, make great water carafes and conversation pieces for your dinner table. They also make perfect casual bedside water carafes for a guest bedroom or house gifts when you can't arrive empty-handed. For more water-decanting ideas, see 10 Easy Pieces: Water Carafes.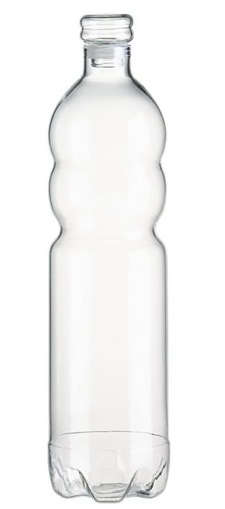 Above: New at Crate & Barrel: the Glass Beverage Bottles. The Large Glass Beverage Bottle (above L) is 12.25 inches high and is $15.95. The Small Glass Beverage Bottle (above R) is 8.25 inches high and is $7.95.
Above: Italian design house Seletti originated the concept with its Glass Water Bottles; $30 for the large 1.5-liter bottle at SF MoMA Store.
(Visited 224 times, 2 visits today)