Star fashion stylist and shop owner Tiina Laakonen lives in the Hamptons surrounded by Finnish modern classics that remind her of home. For a Midsummer Eve dinner, she set her table with a spirited mix of patterns. Here's how to re-create the look.
Table setting photographs by Heikki Aho for Remodelista.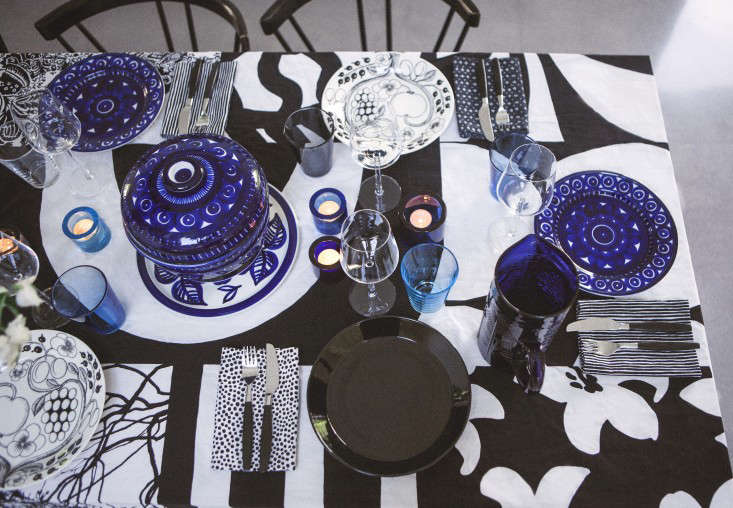 Tabletop
Tour Tiina's Hamptons compound in the opening chapter of the Remodelista book and Rhapsody in Blue: A Finnish Stylist at Home.
N.B.: This post is an update; the original story ran on June 9, 2015.














(Visited 328 times, 1 visits today)