This content was produced as advertising by Remodelista in collaboration with Casper. 
New York–based sleep brand Casper built its business on the idea that a sleeper wanting softness and a sleeper wanting support could enjoy the same mattress. They proved the point with their award-winning Casper mattress, which turned the company into one of the fastest-growing consumer brands of all time.
Two years in, Casper set out to learn whether a side sleeper and a back sleeper could enjoy the same pillow. They found the answer was yes, in part because their research showed the notion of sleep positions (and their requirements for differentiated pillows) was a myth: Almost everyone changes sleep positions throughout the night, says Casper, so one perfect size really does fit all. Read on to learn about the Casper pillow.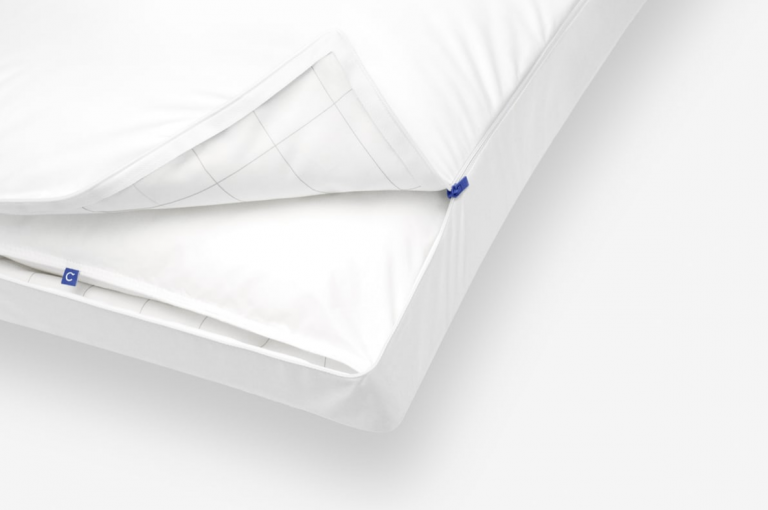 After more than 18 months, the company landed on a pillow-within-a-pillow design, combining the supportiveness of a foam-style pillow with the plushness of a feather-style pillow. The Casper pillow has a core of low-friction, short polyester fibers to support the head and neck, plus an outer layer of longer fibers for a generous cushion.
Even though the pillow is made of polyester fibers, it fluffs just like a down-filled pillow would.
Casper even provides washing instructions to keep your pillow fresh all year long: Just remove the inner pillow and machine wash both the inner and outer pillows on gentle, running the rinse cycle twice. Then toss in the dryer with dryer balls or tennis balls to fluff it back up.
For more on Casper and for a Casper mattress discount code, see The Revolutionary Casper Mattress Turns Three.
You need to login or register to view and manage your bookmarks.