The term "loving hands at home" is typically applied derisively to crafts projects, but it feels perfect—in nothing but a positive way—for this high-style, DIY cabin remodel. That's especially true when you know the backstory: Melbourne interior designer Andrea Moore of Studio Moore teamed up with her father, Lindsay Moore, a semi-retired veterinarian with #skillz, to transform the family's dilapidated farm property into a trio of vacation houses. Andrea's mother passed away just as the Ross Farm project was getting started: "it has been a driving force to create something that she would be really proud of," Andrea told The Design Files.
Today, we're spotlighting the first, and most modest, dwelling the two tackled, a one-bedroom cabin built in the 1960s. It now comes with a Japanese bath and one of the most memorable Ikea kitchen hacks we've ever seen.
Photography by Lachlan Moore, courtesy of Studio Moore and Ross Farm.
"It was Dad's big idea to turn these old buildings into interesting accommodations," says Andrea. "Our intention was to experiment and make what we could. I designed most of the furniture, lights, and door hardware, and they were made by Dad down in his shed. Since it's a vacation house, we could push our ideas a bit and try things you might not do in your own home."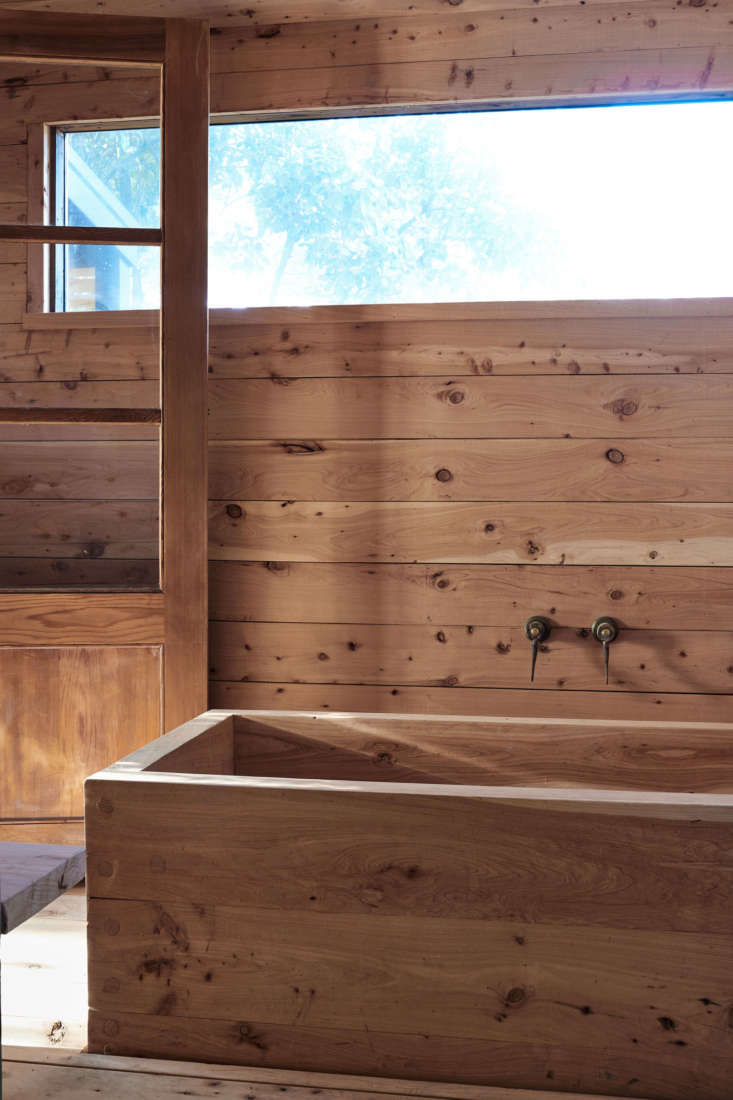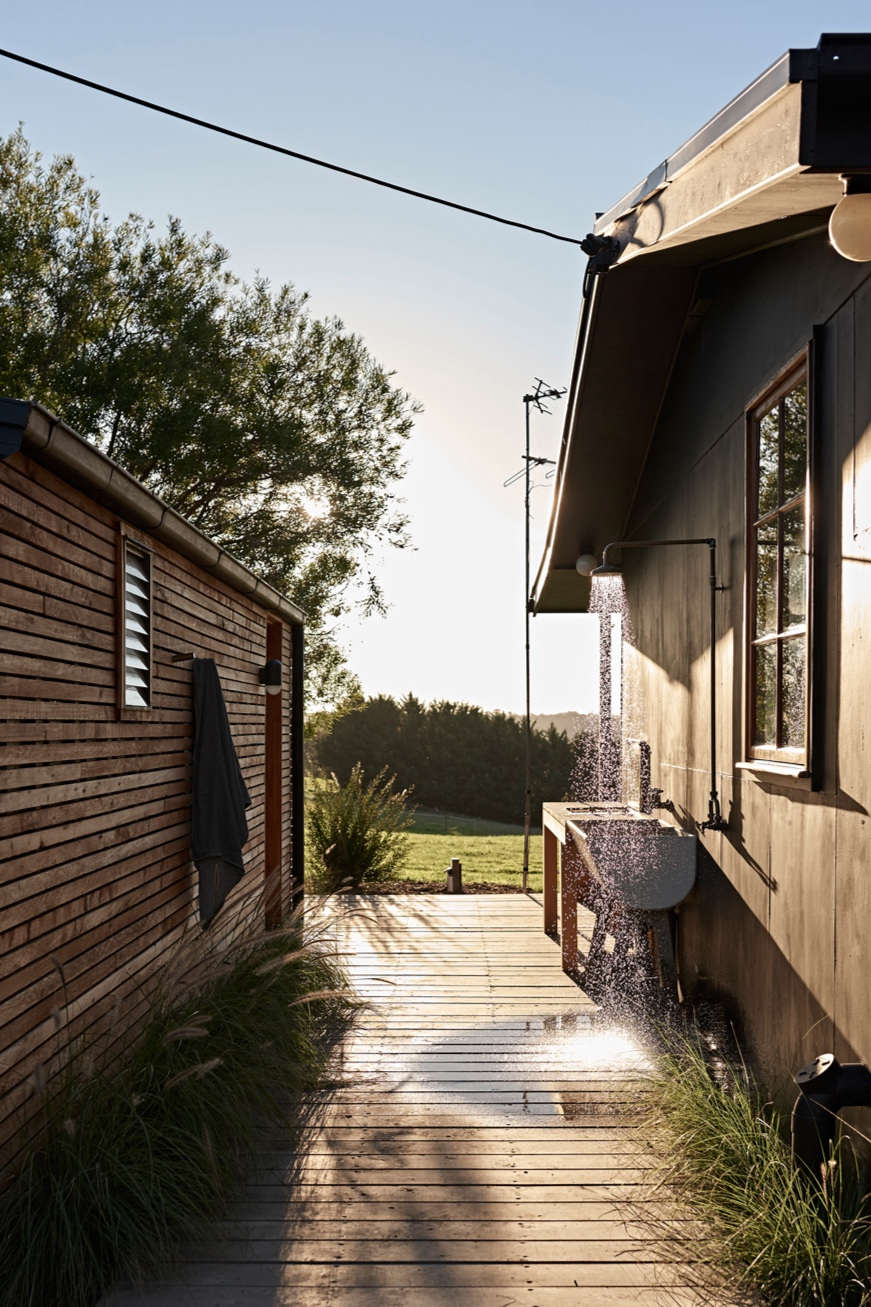 Here are three more of our favorite cabins:
(Visited 709 times, 1 visits today)