We first came upon the work of Pallas Kalamotusis through the brightly hand-painted vessels she makes with London-based ceramicist Freya Bramble-Carter. The two are collaborators, and friends; Freya does the pot-throwing, Pallas the painting, adorning each candlestick and vase with colorful motifs, and their mostly one-of-a-kind Pallas and Freya pieces are in limited supply and high demand. (For our feature on the duo, see "Beauty Is Eternal": Colorful Ceramic Vessels by Two London Creatives.)
In the rest of her time, however, Pallas is the interior designer behind Studio Krokalia ("based in London, bred in Greece," she writes on her site), and like her ceramics, her interior projects effortlessly balance pattern and spareness, color and quiet, with nods to antiquity. Join us as we take a look at one of her projects—in collaboration with Athens-based Studio Pale—on the island of Patmos, Greece, in the Aegean Sea.
Photography courtesy of Studio Krokalia.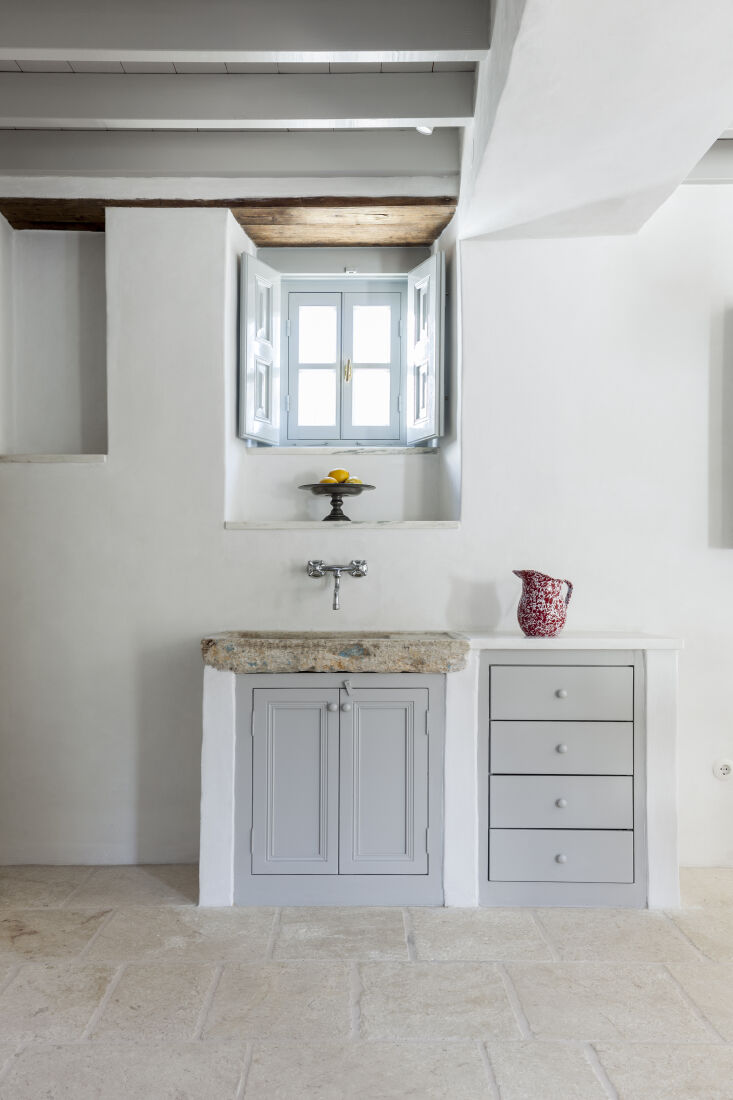 For more Greek interiors, might we suggest:
(Visited 225 times, 3 visits today)