Several summers ago, our friend Megan Wilson returned from a vacation on the Spanish island of Menorca and introduced us to the work of Quintana Partners, a local interior design firm run by Pol Castells and Benito Escat. Tasked with revitalizing historic houses, the duo do more than respect the existing bones, they inject new life into them by assembling rooms that are all about joie de vivre: see, for instance, Casa Telmo and the QP Way with Kitchens.
The results are the opposite of most "decorated" projects. But make no mistake, plenty of thought and labor goes into every square foot: painted walls are scraped down to their atmospheric under layer, crumbling and non-existent period details are re-created rather than updated, and the duo supply furnishings found all over—but rarely in contemporary showrooms. "The most important aspect of what we do is the reutilization of existing elements in the renovation," they write. "And we extend that mission to furniture: we believe in giving a second chance to waste." Translation: they celebrate the used and the vintage.
Demand for their work of late has grown far beyond Menorca, and so the duo recently took over an apartment in a Catalan-modernist building in Barcelona as a live/work second base. Its kitchen and bathrooms, they tell us, are tiny and impossible to photograph, but there's still plenty to see.
Photography courtesy of Quintana Partners.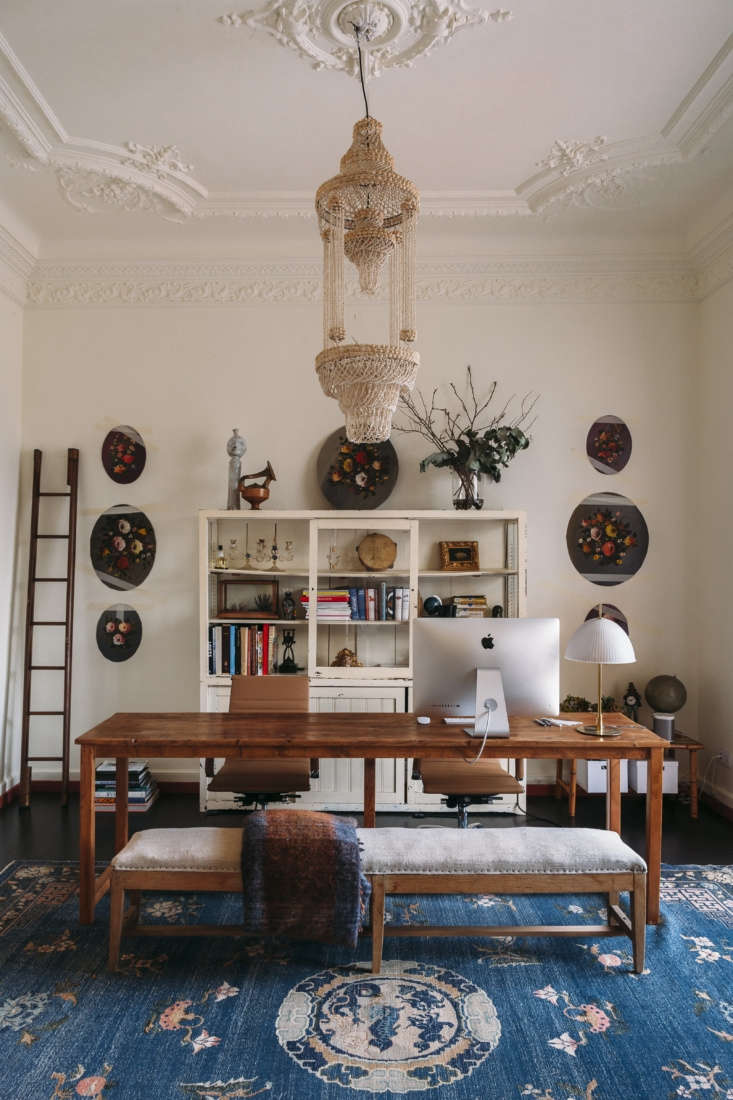 "We were looking for a big, beautiful, well-located space," says Pol, "Catalan modernist is a building style inspired by visionaries like Gaudí that has attracted us since ever." Located in Barcelona's Eixample district, the apartment is in a late-19th century family residence with soaring ceilings and moldings typical of fin-de-siècle Spanish design. The space had been  well-maintained and mainly required repair work and paint.
Where Quintana Partners go, we follow. Here are some projects of theirs on Menorca, their home base:
(Visited 1,097 times, 11 visits today)