Based in Hay on Wye, Merchant & Mills is "determined to encourage the world to sew"; we especially like the company's sewing box, which features an array of sewing necessities.
Carolyn Denham, the self-described "driving force behind the movement to get you all sewing," consulted with an expert tailor to assemble a box of nine essential tools for darning, mending, cutting, and threading.
Above: The Merchant & Mills Sewing Notions Set is $75 from Kaufmann Mercantile; in the UK, the Merchant & Mills Sewing Box is £42 directly from Merchant & Mills.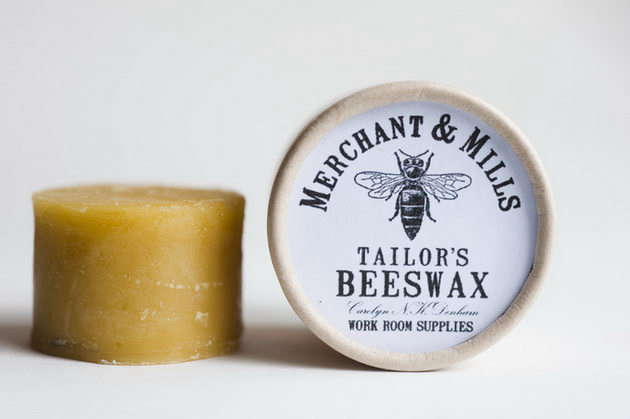 Above: Tailor's Beeswax is ideal for needle threading; £6.
Above: Traditional Tailor's Chalk in white; £2.
Above: Wide Bow Scissors in black steel; £12.
Above: Merchant & Mills' Tailor's Thimble has an open top so that you can still manage the fabric while protecting your finger; £3.