In 2013, Swedish restauranteurs Avenyfamiljen sought to transform a historic auction house in Gothenburg, Sweden, into a multipurpose public space. But the much-loved building, which was designed by Carl Fahlström, former city architect of Gothenburg, enjoyed protected status. Thus it was crucial to preserve as much of the classic brick structure as possible.
To accomplish this marriage of old and new, the firm turned to architect Axel Robach, who was tasked with transforming the oldest part of the building into Káfe Magasinet. To maintain the architectural integrity of the space while at the same time honoring its industrial past, Robach chose a minimal approach. "The concept of the interior design was to keep it original, use the soul of the room and its humble character" to create a modern space.
Photography by Henrik Lindén, except where noted.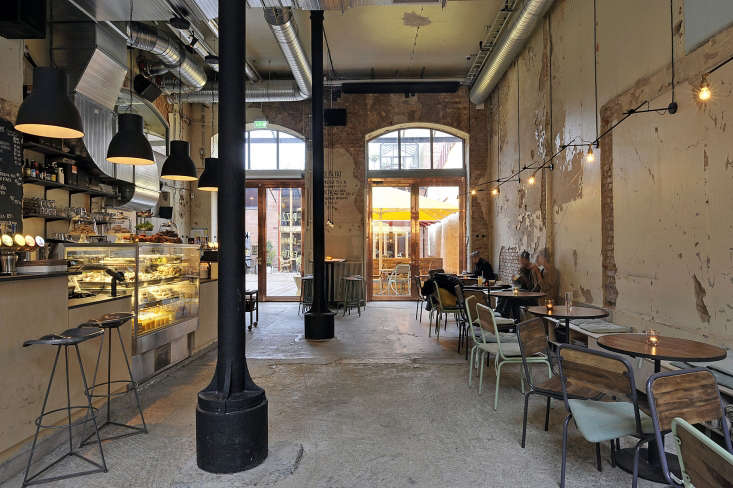 Traveling to Sweden? (We're jealous.) Check out our Travel Guide to Sweden, including these not-to-be-missed spots.
(Visited 11 times, 1 visits today)