Almost exactly two years ago, Magnus Ek and Agneta Green opened Oaxen Krog & Slip, their twin restaurants on the island of Djurgården in the center of Stockholm. Since then, both establishments have won awards for food and design: Krog is, as of February, a Michelin two-starred dining room, and Slip, a casual bistro (and Bib Gourmand pick, Michelin's designation for standout value). Both establishments specialize in locally sourced and seasonal Nordic cooking.
The couple's adventures in the food world began 17 years ago at Oaxen Krog, a small restaurant on the island of Oaxen in Stockholm's archipelago. Magnus ran the kitchen and Agneta was a waitress (and later got her sommelier certification). They served inventive dishes using island produce and herbs, and together created a menu and an ambiance that brought guests from near and far to experience one of Sweden's most sophisticated restaurants.
The island's harsh weather, however, kept Oaxen Krog closed for much of the year, and so Magnus and Agneta decided to relocate closer to Stockholm. Their search for a site eventually led them to Gamla Djurgårdsvarvet, a crumbling shipyard on the island of Djurgården. With the help of architect Mats Fahlander, interior designer/architect Agneta Pettersson, and general contractor Einar Mattsson, they entirely rebuilt the shipyard, constructing the new on the footprint of the old—and seeing to it that the nautical spirit remains intact.
Photography by Lindman Photography, unless noted.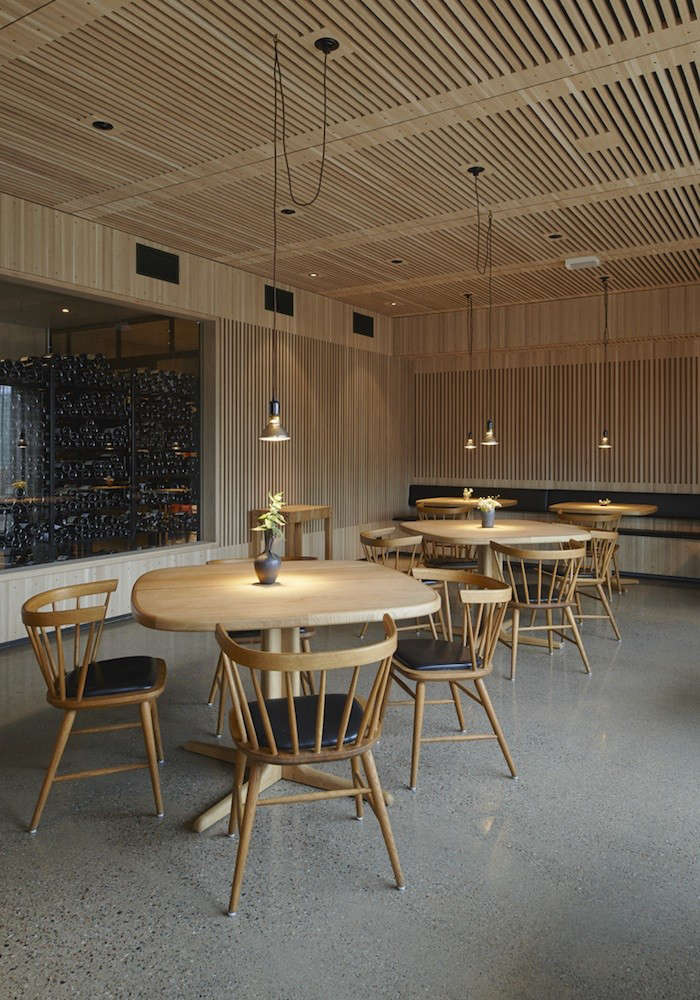 Check out our Stockholm City Guide for more visit-worthy places, including Restaurant Museet (which has its own Siberian tiger). And for a place to stay, consider Ett Hem.
This post is an update. It originally ran on June 23, 2014, as part of our Life Aquatic issue.
You need to login or register to view and manage your bookmarks.