Yumiko Sekine, founder of Fog Linen Work, the Tokyo-based home goods brand, is on a quest to revive the art of simplicity and craft. She's long been a Remodelista favorite (we've featured her work in our three books and we all own tea towels, line-coated trays, baskets, and more from her line), so we were intrigued to learn that she's compiled her minimalist but soulful approach to living in a new book, Simplicity at Home, from Chronicle Books.
Ten years ago, Sekine's first line included just seven items; now, 10 years on, Fog Linen Work produces an expansive line of linen household essentials, as well as elegant brass storage items, wire baskets, clothing, and more.
And what about her own modest, recently built house in Tokyo? "I've spent a lot of time thinking about the best way to inhabit this new space," she says, "which has given me fresh eyes and a renewed desire to live richly with less, and to find more simplicity and ease in my life. I call my approach 'joyfully minimalist' because I believe that with less, you can find greater enjoyment in what you do have."
Here's a tour:
Photography by Nao Shimizu.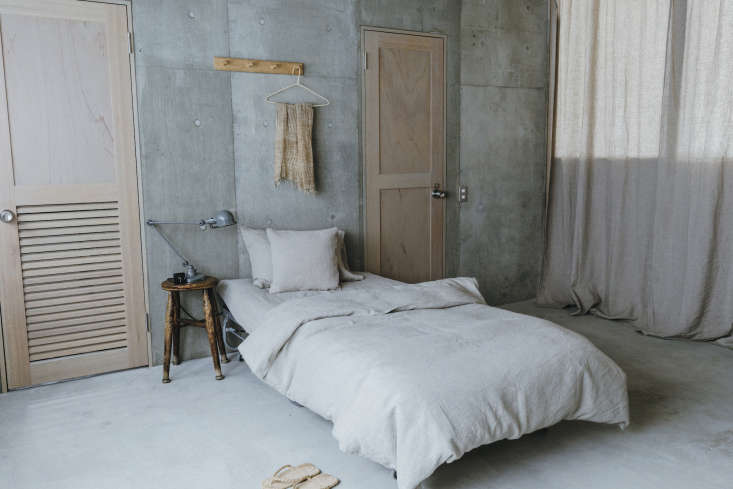 For more Japanese design, see:
Brass Tacks: Small, Quietly Beautiful Storage Essentials from Fog Linen
20 Best Online Shops for Japanese Housewares Design
10 Ideas for Designing a Japanese-Inspired Garden, with Marc Keane
You need to login or register to view and manage your bookmarks.