Should you find yourself in the small Northern California wine town of Livermore, stop into newly opened Range Life, a restaurant and cocktail bar in a historic brick carriage house. The project is a collaboration between a couple from New York (Lauren Heanes-Longwell, a commercial set designer, and Waine Longwell, a mixologist from Brooklyn's craft cocktail scene) and a couple from San Francisco (Bill Niles, the former chef at Tartine Manufactory, and sommelier Sarah Niles).
Lauren, a Livermore native, remembered the 1800s brick building from her childhood. "It used to service the railroad going up to the Sierra and was sited next to a general store," she says. "It was originally a carriage house, but when we began renovations it was a gift and smoke shop." Together, the foursome transformed the old building into a neighborhood gathering place, with interiors that take design cues from a point between their two coasts: Marfa, Texas. Join us for a look.
Photography by Nicole Franzen, except where noted, courtesy of Range Life.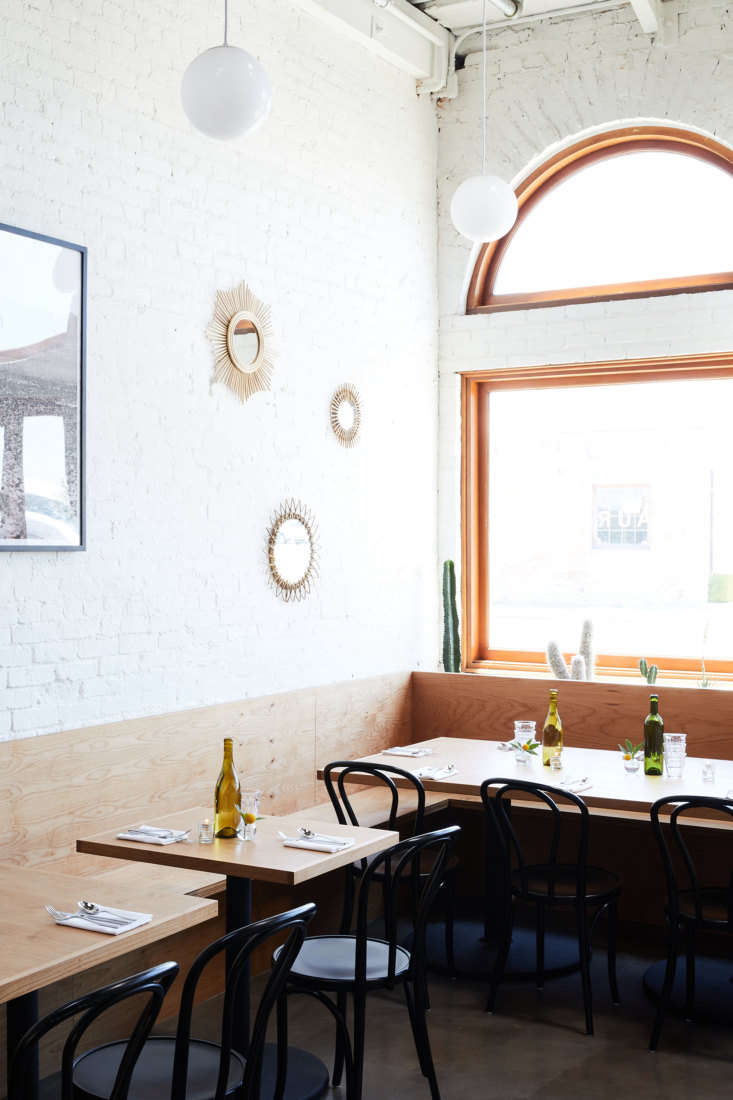 The Longwells—Waine and Lauren—worked together on the interior, under their firm name L.A. Heanes Design. Their vision? To take cues from Marfa, Texas, with its modern-meets-rustic style, to welcome Livermore's "cowboys and wine-makers, scientists and engineers."
The couple tore out the interior and started from scratch, with Waine considering the practical flow of the restaurant and Lauren applying her set design background. "Those gorgeous half-round windows in the front were broken and covered with purple stucco," Lauren says. To preserve the building's architecture—and light—they replaced the windows and added new Douglas fir trim and doors.
Above L: The Judd-style bench is made of alder. Above R: A simple place setting. Photograph by Lauren Heanes-Longwell.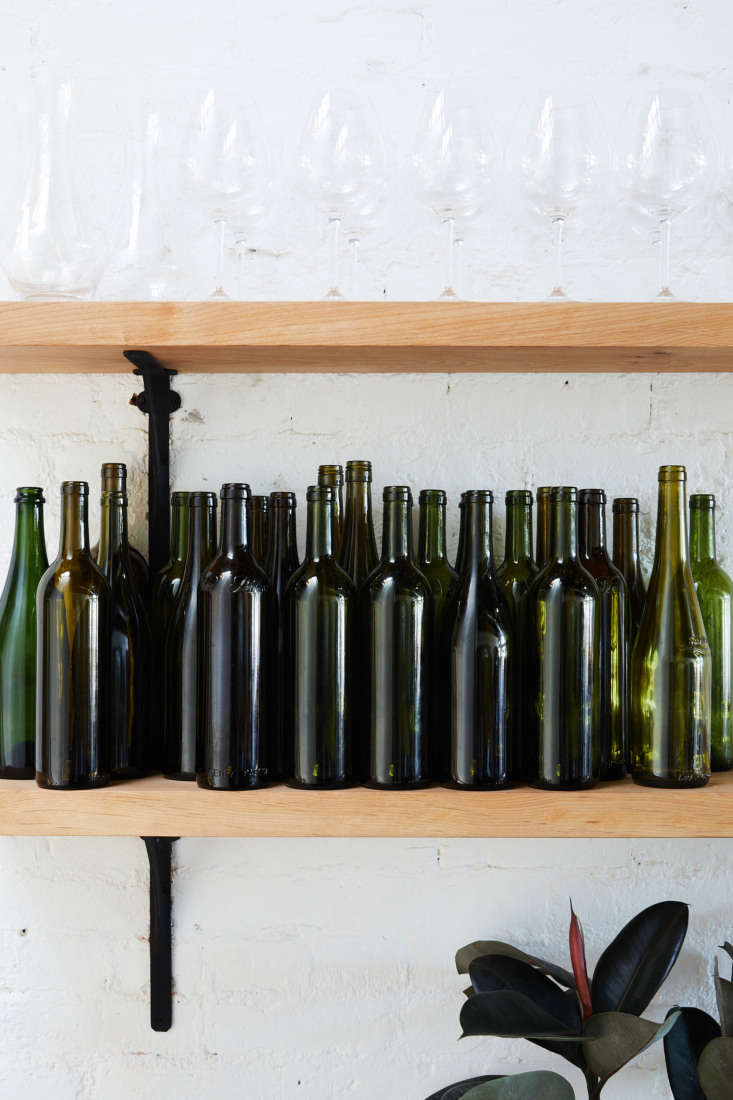 More restaurants we like in the Golden State:
(Visited 140 times, 2 visits today)