The Great Quilting Comeback continues: Returning again to cold weather (and more covers), we're admiring these colorful quilts by Thompson Street Studio, all made from fabric remnants. Take a look.
Kiva's textiles draw on traditional techniques, and "recycled materials, seasonal natural dye, and antique fabrics create a dialogue between historic and new," according to her site. Like most of her designs, the Bay Quilt in Blue, shown above, is hand-quilted from linen and cotton fabric remnants; it starts at $350.
Above: The front of the Sol Quilt in Olive—and the patchwork design on the back.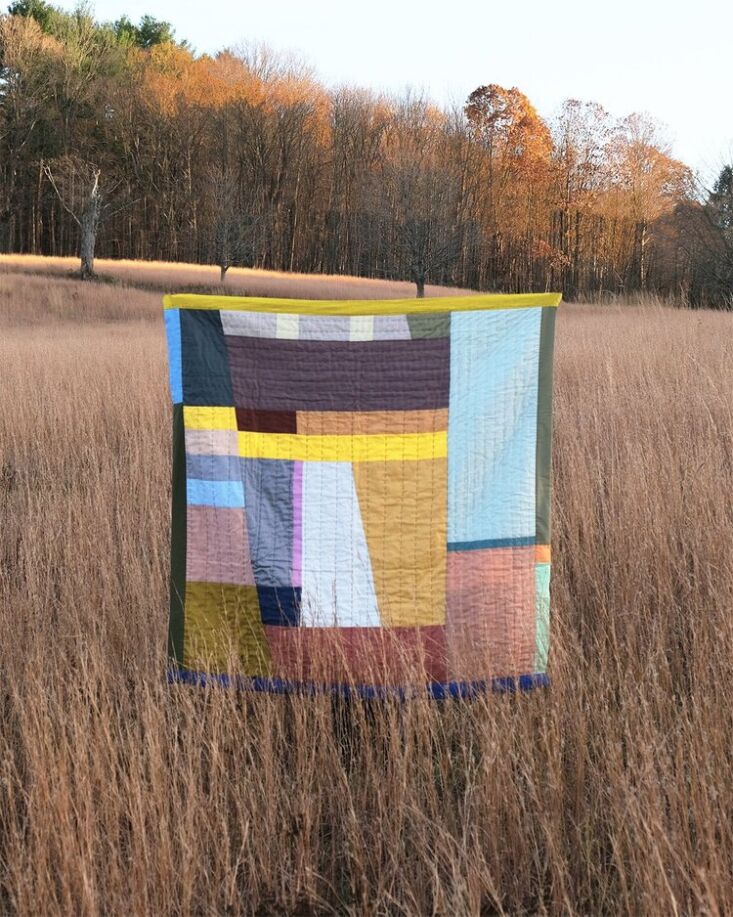 More on the return of the quilt:
(Visited 53 times, 1 visits today)