A message from Remodelista reader Sandy Suffield always gets our attention. A London art director and vintage collector who rarely buys anything new, Sandy first presented us with The Engine House, a formerly derelict electrical building in rural Suffolk that she found on WreckoftheWeek.co.uk and transformed into one of the world's best-looking vacation rentals. Next, she introduced us to her sister Victoria Suffield's 1930s family home and lifestyle shop, The Hambledon, in Winchester. And recently she surprised us with photos of her current pastime, collages inspired by antique American quilts that she creates from scrap paper.
"Making paper quilts was a nice balm in weird lockdown times, when I spent weeks at a time at The Engine House," writes Sandy. "I made them out of what I had on hand—packaging from purchases on eBay, my father's 0ld paints, PVA glue, occasionally I used the silver wrappers from takeaway naan bread."
The pursuit continues: in between her day job as a designer—Sandy recently produced a series of still-life sets for Kinfolk—she's made dozens of paper quilts, many of which hang throughout The Engine House. And she sticks by her original approach: she uses only scrap materials so nothing is bought to make them. Here's a sampling of Sandy's paper quilts in situ, in process, and closeup. Scroll to the end for purchasing details.
Photography by and courtesy of Sandy Suffield (@sandysuffield and @theenginehousesuffolk).
Framed Paper Quilts at The Engine House
Of her inspirations, Sandy tells us: "As a kid, my folks would take us to the American Museum near Bath, in the West of England, where the quilts were always a highlight. And when we visited friends in California, my mum brought back antique quilts; they sat folded on the arms of sofas and were used as precious bedspreads. More recently, I got to see a show of beautiful Gee's Bend quilts at Alison Jacques Gallery in London, and I bought an amazing quilt on eBay (and spent a slight silly amount to have shipped from the US)—so inspiration comes from several sources."
Sandy uses thin packing paper—"recycled from my eBay habit"—as the substrate and material for her collages, and works freehand—"I never sketch stuff out or plan at all." Her color combinations have been inspired by everything from a nuthatch's plumage to the graffiti in an underpass.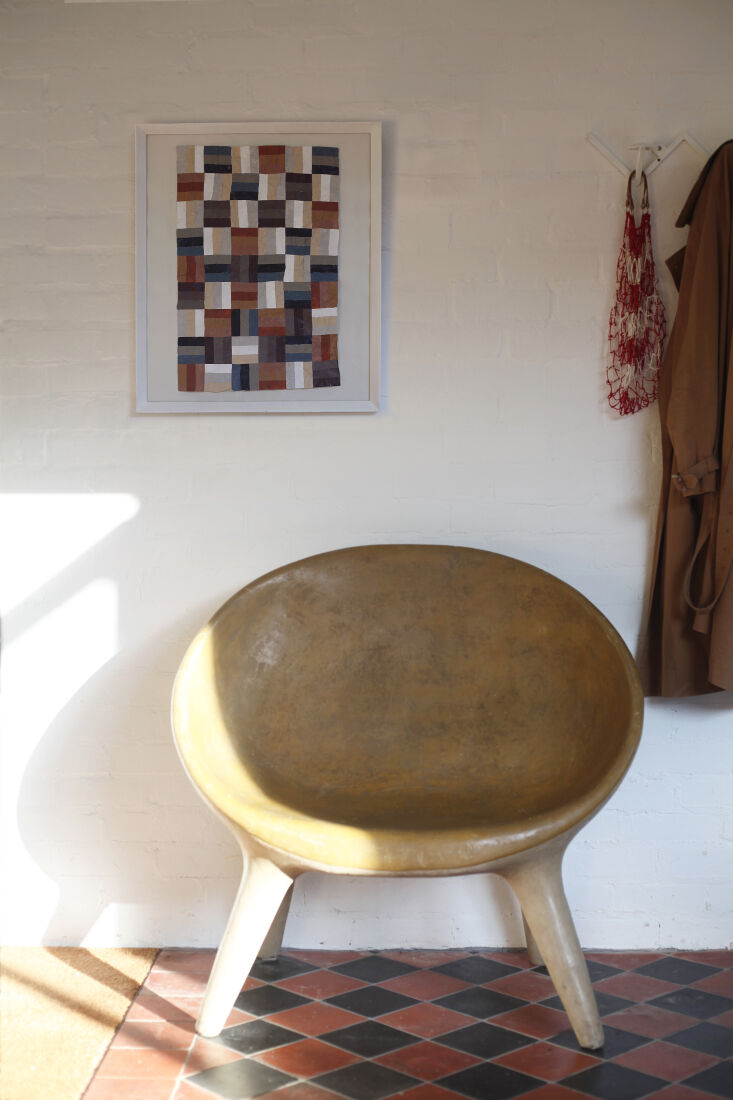 The Process
Closeups of the Finished Work
More quilts and patchwork inspiration:
(Visited 69 times, 1 visits today)