Thanks to Workshop Residence, a San Francisco organization that pairs visiting artists with local manufacturers, sculptor Gay Outlaw and woodworker Bob Schmitz undertook a foundry project in a material that was new to both: cast iron. Their long journey resulted in a Dutch oven that blurs the line between art and utility. It's at the top of all our wish lists.
Above: Outlaw Schmitz Cast-Iron Dutch Ovens are available with a rounded or squared bottom and lid. They each hold three quarts and are $180 each, or $340 for the pair, at Workshop. (N.B. The duo are taking orders for their second batch, which is expected to be ready on December 17, with more to follow.)
Above: The cast-iron lids have a wood-grain pattern.
Above: Each Dutch oven comes lightly oiled with canola oil and requires preseasoning, by being heated in a oven for three hours before use.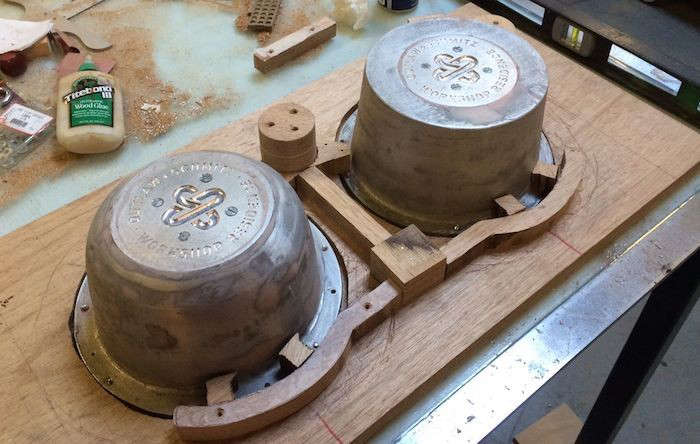 Above: The pots are cast in sand in small batches at AB&I Foundry in Oakland, California, and are made of 99 percent recycled iron.
Above: The bottom of the Outlaw Schmitz Dutch Oven proudly states its roots.
For more products designed by Workshop Residence artists, go to the Workshop Online Store. Live in the Bay Area? Visit Workshop at 833 22nd St., in the Dog Patch neighborhood.
Cast-iron cookware is having a renaissance. See:
Finally, get more ideas on how to evaluate and choose your kitchen range or oven in our Remodeling 101 Guide: Kitchen Ranges & Ovens.
You need to login or register to view and manage your bookmarks.