We first got to know Bay Area-based ceramicist Sarah Kersten when she participated in one of our early SF markets; she caused a small sensation with her handsome countertop Fermentation Jars and her clever Stacking Covered Bowls (which we featured in our most recent book, The Organized Home). Both have become classics among pottery aficionados.
"When so much of the world is plasticized and high-tech," Sarah says, "it's pottery's ancient heritage that grounds me, along with my commitment to showing up day after day to move my work forward. All of my designs respond to real needs, needs I've had in my own kitchen, or wishes I've heard from friends and chefs I've worked with."
So we took note when Sarah emailed us to let us know she's introduced an oversized serving platter to her line (confession: I've been searching high and low for a substantial serving platter, combing eBay for vintage Arabia or Bennington Pottery pieces, without much luck, so these struck a chord).
Here's a quick look (note that the platters are available in several different glazes):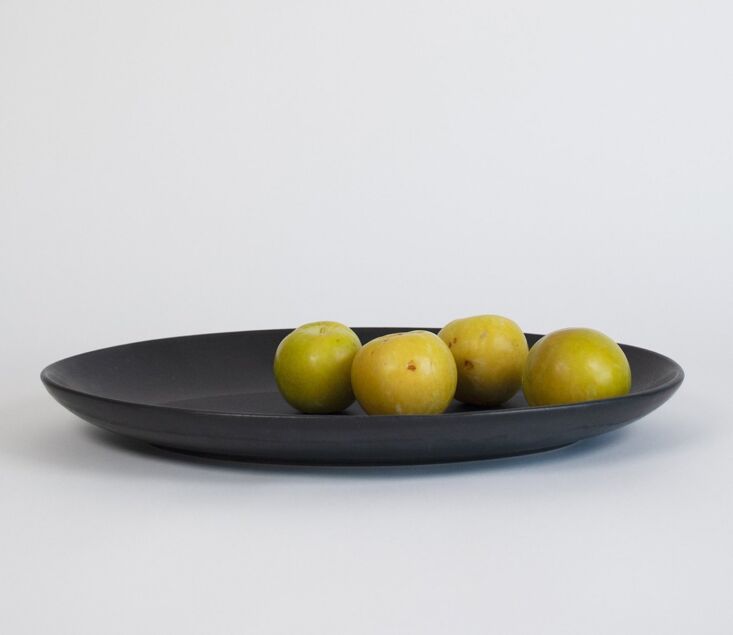 For more favorite potters, see:
14 Women Ceramicists with Cult Followings
On Our Radar: 4 Up-and-Coming Ceramicists to Watch in Maine
(Visited 195 times, 1 visits today)