The hyphen in Phoebe Collings-James is a clue. The Jamaican-British sculptor-painter-DJ-model-muse simply cannot be pigeon-holed into any one identity. She's worn many creative hats (though one could do away with all the hyphens by simply calling her an artist), and recently she's added another discipline to her resume: ceramics.
Collings-James was first introduced to the clay arts in 2014 as an artist-in-residence in Italy. She continued playing with the medium while living in Brooklyn, eventually exhibiting her first functional pieces at Picture Room, one of our favorite NYC stores. She named her practice "Mudbelly"—calling it her "ceramic gut"—an apt, visceral description that reflects the refined yet raw, restrained yet wild quality of her pieces. (Mudbelly has since grown to include a shop and studio in London, where she currently resides, that offers free ceramics courses, taught by Black ceramicists, for Black people.)
Below, a sampling of her arresting work, available for purchase at her Mudbelly store and at the Picture Room.
Photography via Mudbelly, unless otherwise noted.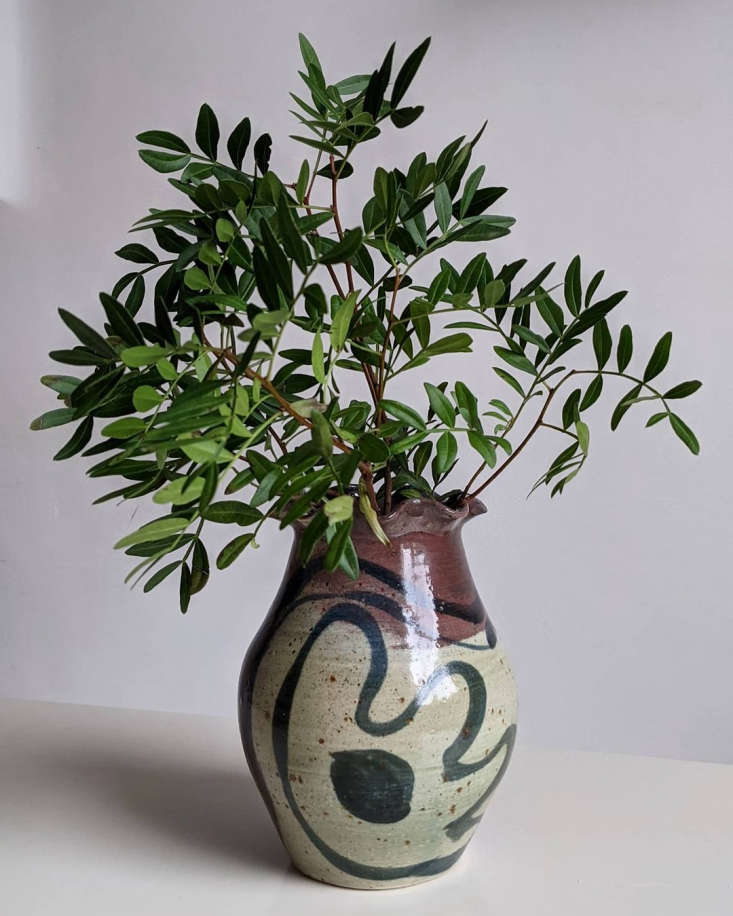 For more ceramicists we admire, see:
(Visited 117 times, 1 visits today)